Program Directory
In addition to the Programs offered by the individual partners, there are numerous programs offered Region-wide, such as the Qualified Water Efficient Landscaper, High-Efficiency Washer Rebate, Green Business Program, and more.
Use the filter + to select your local water provider and to see all programs available to you. If you do not know who providers your water, you can lookup your address on the find your local provider page before getting started with the directory below.
Outdoor, Rebate, Residential
Cash for Grass Rebate
Marin Water is currently offering customers a cash for grass rebate for replacing grass in their landscapes.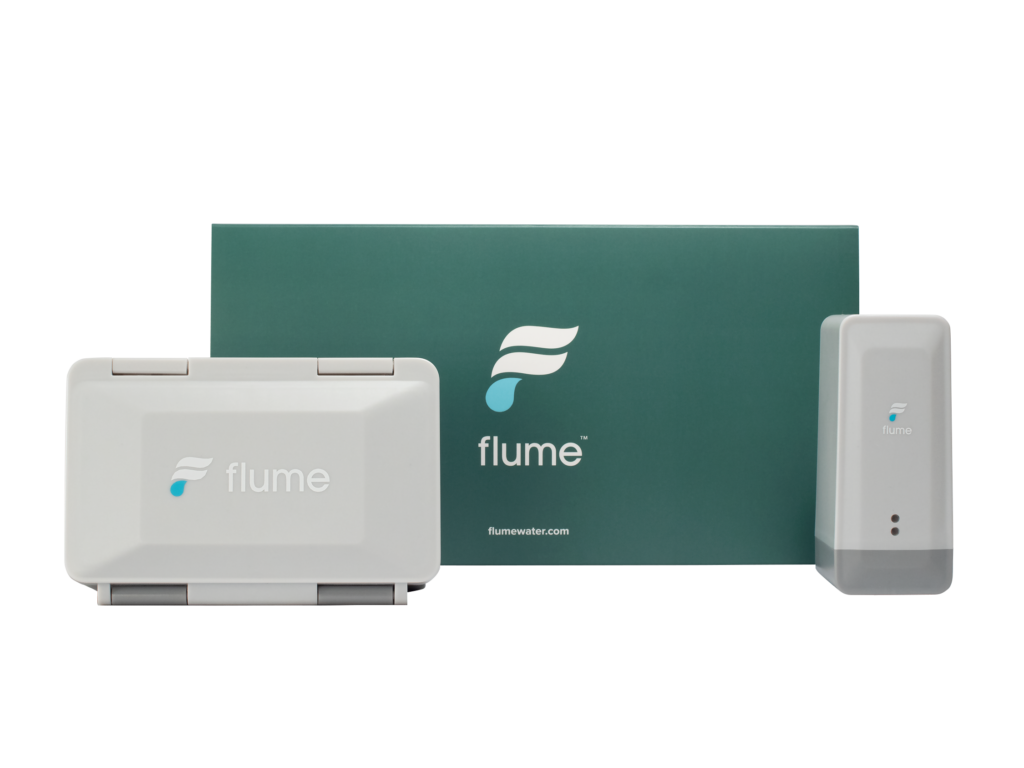 Flume Flow Meters
The Flume device is easy to install and attaches to your existing water meter. Through a WiFi connection, the Smart Home Water Monitor gives customers information about their water use, potential leaks, and incidences of high-water use in real-time. Leak notifications can be sent directly to your smartphone. With Flume, you can learn more about how you use water at home and so you find ways to use less.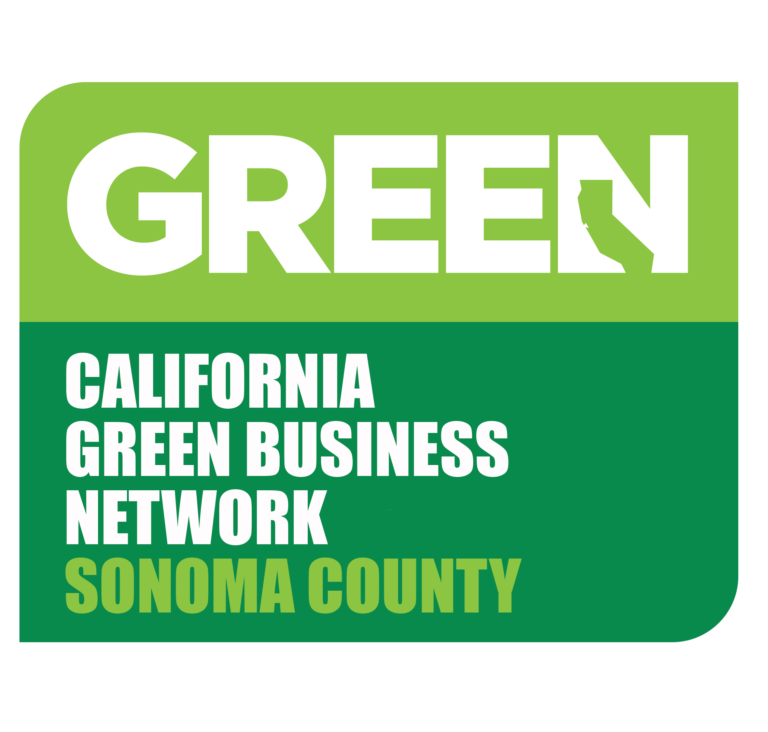 Commercial, Indoor, Outdoor
Sonoma County, Marin County
Green Business Program
Get recognized as a Green Business through the Green Business Program. The program is available to most small and medium sized organizations and includes free onsite assessments and cost-saving recommendations. Green Businesses take measures to conserve water and energy, reduce waste and prevent pollution. Learn more about what it takes to become a Green Business and get recognized as a community leader. Businesses located in Sonoma County can contact their Program Coordinator at (707) 565-6470, GSEnergy@sonoma-county.org; Marin County businesses can participate by contacting Dana Armanino at (415) 499-3292 or darmanino@co.marin.ca.us.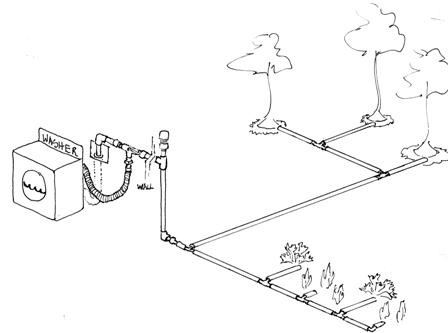 Indoor, Outdoor, Rebate, Residential
Laundry to Landscape Graywater Programs
Use the water from your clothes washer to water your garden. When you install a kit to divert water from your washing machine to your garden, it's called a Laundry-to-Landscape graywater system.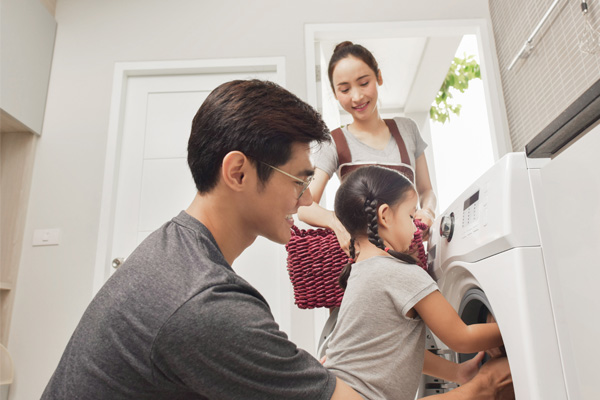 Indoor, Rebate, Residential
Marin Water Clothes Washer Rebate
Replace a top-loading clothes washer with a qualifying front-loading clothes washer and receive a rebate from participating water suppliers.
Outdoor, Rebate, Residential
Pool Cover Rebate
Using a cover when your pool is not in use is the best way to reduce evaporation and save water.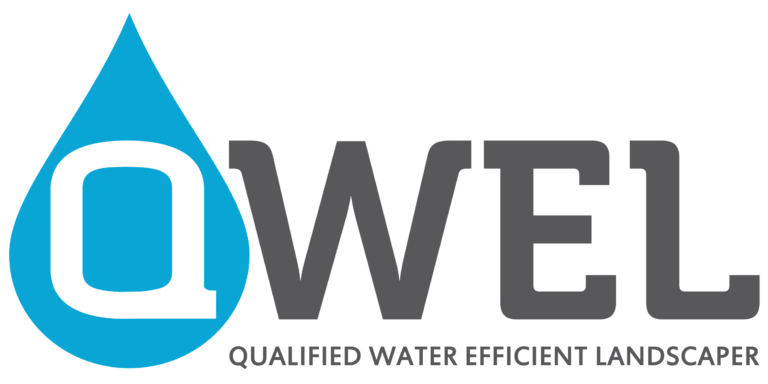 Commercial, Outdoor, Residential
Sonoma County, Marin County
Qualified Water Efficient Landscaper (QWEL)
Does your landscaper know how to keep your landscape looking great while saving your water and money? Qualified Water Efficient Landscaper (QWEL) training is a U.S. Environmental Protection Agency WaterSense approved training program for landscapers that provides an educational foundation based on principals of proper plant selection for the local climate, irrigation system design and maintenance, and irrigation system programming and operation.
Rainwater Harvesting
Every time it rains, this naturally softened (and free) water is dumped on your property! Don't let it all flow away! Capture it to use it in your garden when you want to, your plants will thank you. You might even qualify to get a rebate to do so!
Recirculating Hot Water Pump
Do you wake up on those cool mornings to turn on the shower or sink and let the water run for 30-120 seconds? To reduce water waste while you wait for the water to warm up, we recommend installing a hot water recirculating system.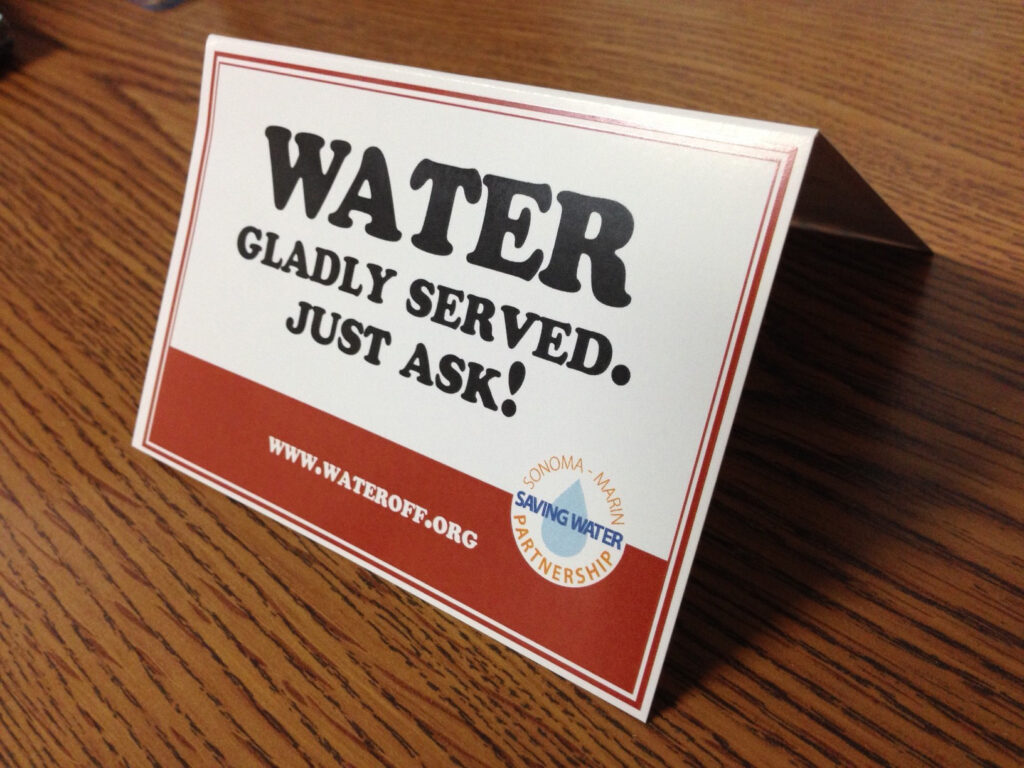 Commercial, Indoor
Sonoma County, Marin County
Restaurant Card Order Form
If you are a restaurant located in Sonoma County or the Saving Water Partnership's service area, you can order free "Water Served Upon Request" table cards to encourage your customers to only order water if they want it.
Smart Irrigation Controller Programs
Smart irrigation controllers act like a thermostat for your sprinkler system: telling it when to turn on and off based on local weather and landscape conditions. With proper installation, programming, and maintenance, these self-adjusting controllers can reduce overwatering.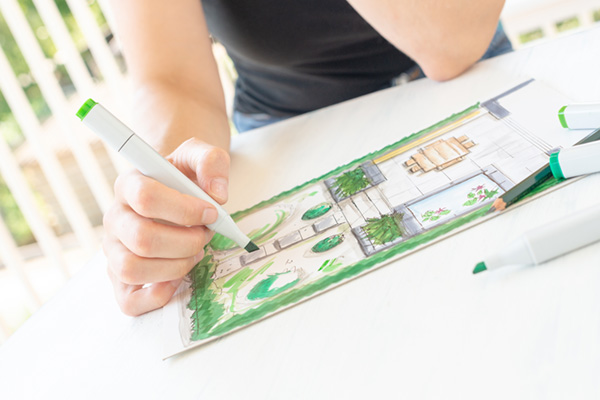 Outdoor, Residential
Sonoma County, Marin County
Water Smart Landscape Design Templates
Eight scalable, free, front yard designs to fit areas up to 2,500 square feet. Plans are ready-to-permit, and in compliance with local Water Efficient Landscape Ordinances.