Regional Alliance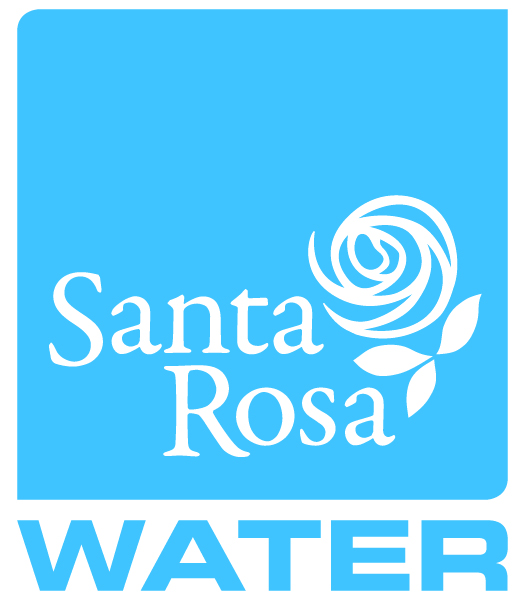 Cotati2023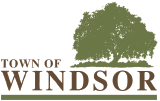 In response to the Water Conservation Act of 2009, a Regional Alliance was created to comply with SB x7-7. The Regional Alliance includes the cities of Santa Rosa, Rohnert Park, Sonoma, Cotati, Petaluma, Town of Windsor and North Marin, Marin Municipal and Valley of the Moon Water Districts. The Regional Alliance has been formed pursuant to the Department of Water Resources Methodologies for Calculating Baseline and Compliance Urban Per Capita Water Use because all parties receive water from a common water wholesale supplier, Sonoma Water.
Regional Alliance Agreement
Meeting Targets
The Water Conservation Act set a goal of achieving a 20% reduction in statewide urban per capita water use by the year 2020 and requires urban water retailers to establish and report a 2020 urban per capita water use target and a 2015 interim water use target. The Regional Alliance's 2015 interim target was set at 142 gallons per capita per day (GPCD). In 2015, the Regional Alliance was able to achieve 100 GPCD, exceeding the interim target. The Department of Water Resources acknowledged the Regional Alliance met the reporting requirements. The 2020 Target of 129 GPCD will be reported in the 2020 Urban Water Management Plan.
*GPCD = gallons per person, per day.
Alliance Requirements Letter
Regional Average GPCD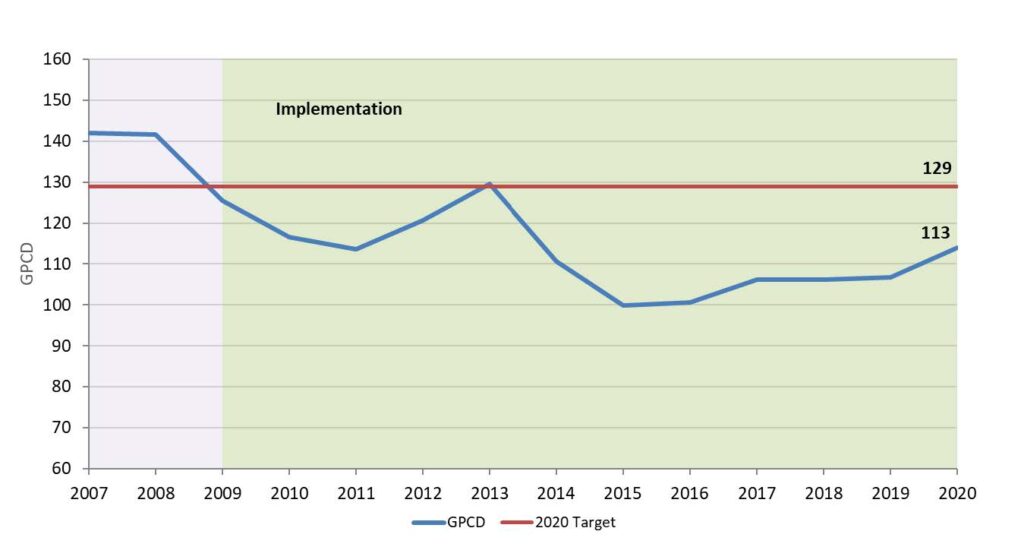 2020 GPCD by Water Contractor and Region Alliance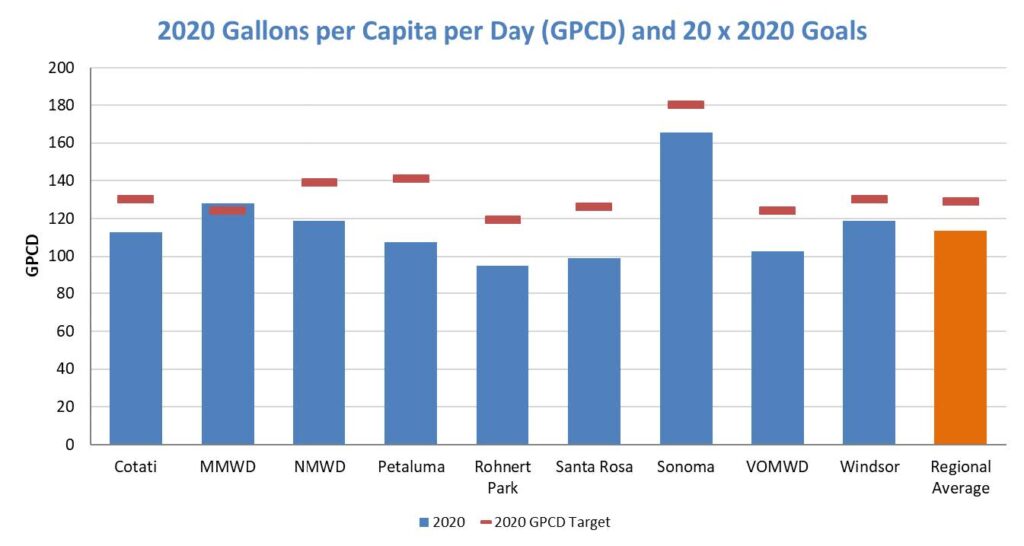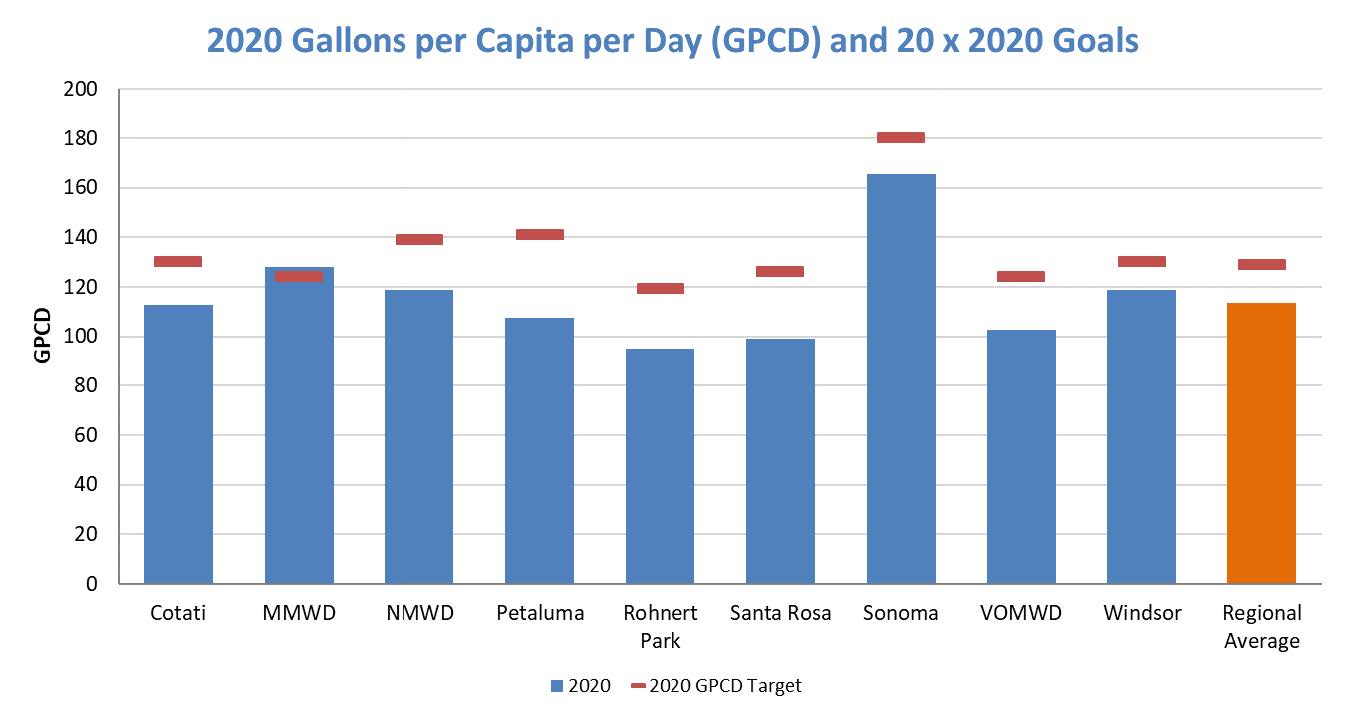 The Partnership is the agreed upon mechanism used for tracking each water contractor's individual progress towards SBx7-7 compliance on an annual basis. This data is collected and utilized to calculate the regional status. The graph above shows the reported 2020 per capita water use and the 2020 SBx7-7 GPCD Target for each water contractor and the region as a whole. There are many factors that contribute to the range of per capita water use in our region including climate, tourism, water intensive industries and socioeconomic factors.