Program Directory
In addition to the Programs offered by the individual partners, there are numerous programs offered Region-wide, such as the Qualified Water Efficient Landscaper, High-Efficiency Washer Rebate, Green Business Program, and more.
Use the filter + to select your local water provider and to see all programs available to you. If you do not know who providers your water, you can lookup your address on the find your local provider page before getting started with the directory below.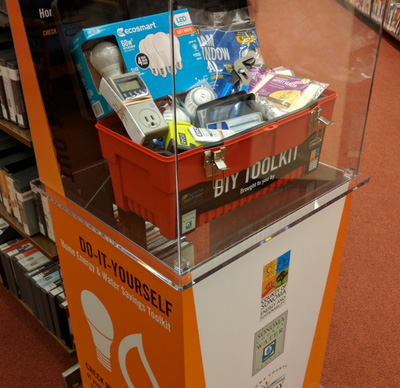 DIY Energy & Water Savings Toolkit
The Do-It-Yourself (DIY) Home Energy and Water Saving Toolkits are stocked with energy and water saving supplies that can help measure how much energy or water is being consumed in the home and make easy upgrades to your home to help save money on the utilities bills.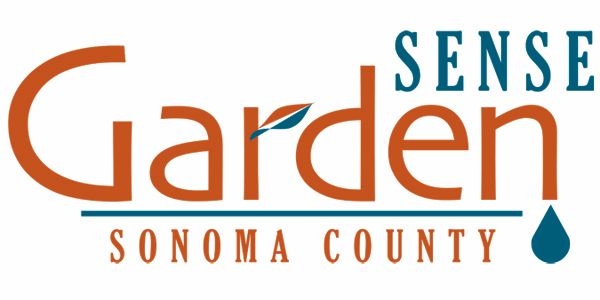 Garden Sense
Garden Sense is a free program open to all Sonoma County residents who want to learn how they can save water in their own garden. The Gardener Sense consultants, who are Sonoma County Master Gardeners are available to make a home visit to any local residence to discuss how a homeowner can easily conserve water by creating a garden that is healthy, environmentally sound, and beautiful. To learn more visit the Garden Sense website or call 707-565-3026.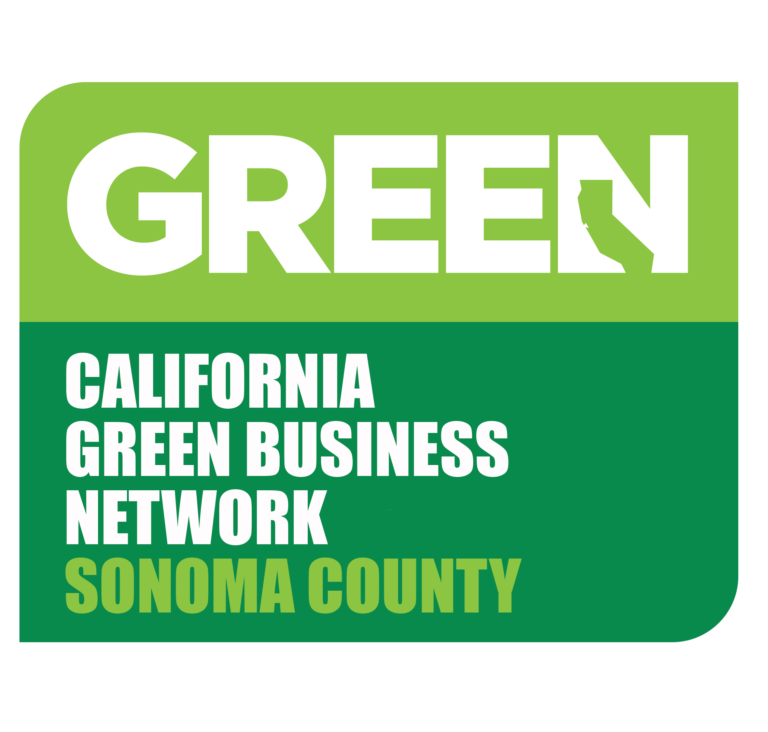 Commercial, Indoor, Outdoor
Sonoma County, Marin County
Green Business Program
Get recognized as a Green Business through the Green Business Program. The program is available to most small and medium sized organizations and includes free onsite assessments and cost-saving recommendations. Green Businesses take measures to conserve water and energy, reduce waste and prevent pollution. Learn more about what it takes to become a Green Business and get recognized as a community leader. Businesses located in Sonoma County can contact their Program Coordinator at (707) 565-6470, GSEnergy@sonoma-county.org; Marin County businesses can participate by contacting Dana Armanino at (415) 499-3292 or darmanino@co.marin.ca.us.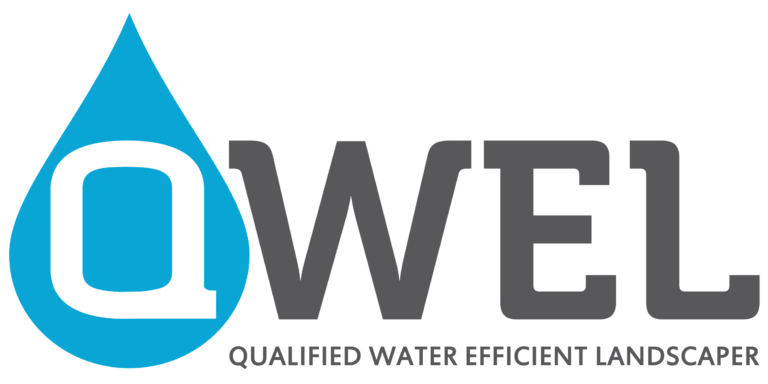 Commercial, Outdoor, Residential
Sonoma County, Marin County
Qualified Water Efficient Landscaper (QWEL)
Does your landscaper know how to keep your landscape looking great while saving your water and money? Qualified Water Efficient Landscaper (QWEL) training is a U.S. Environmental Protection Agency WaterSense approved training program for landscapers that provides an educational foundation based on principals of proper plant selection for the local climate, irrigation system design and maintenance, and irrigation system programming and operation.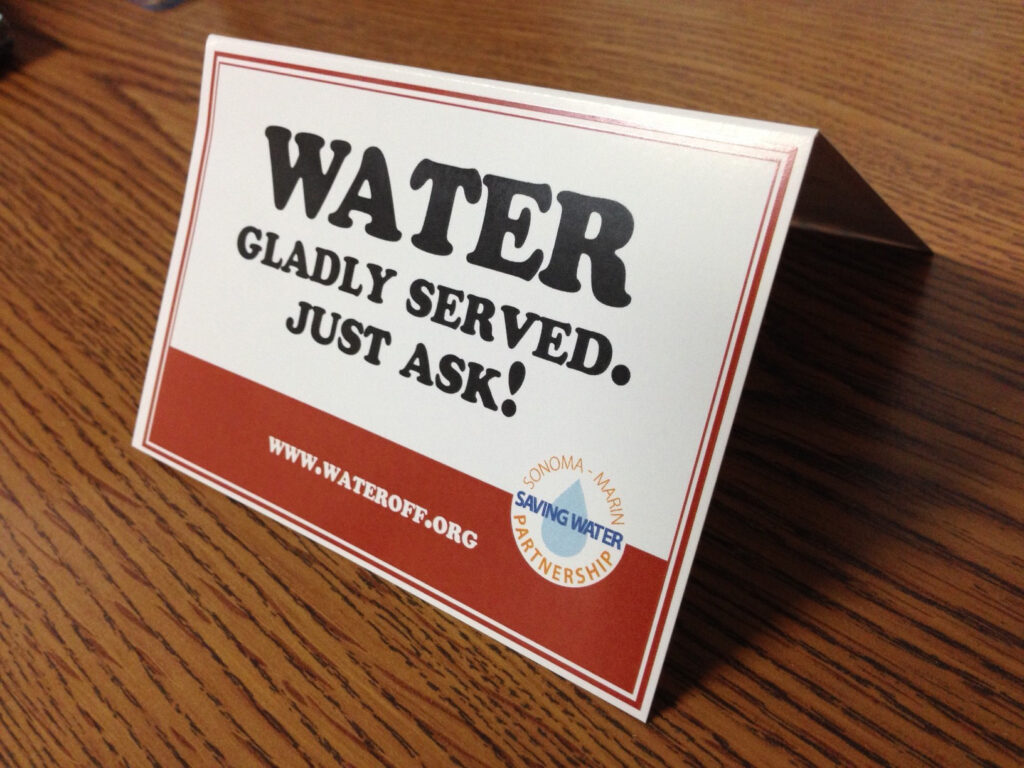 Commercial, Indoor
Sonoma County, Marin County
Restaurant Card Order Form
If you are a restaurant located in Sonoma County or the Saving Water Partnership's service area, you can order free "Water Served Upon Request" table cards to encourage your customers to only order water if they want it.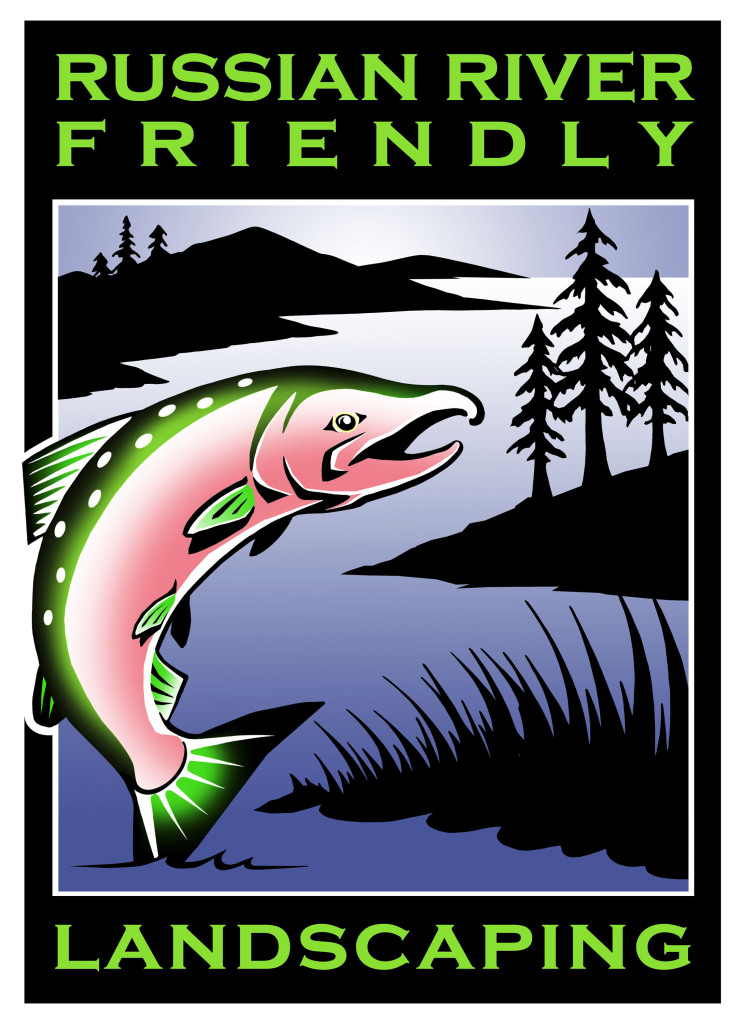 Commercial, Outdoor, Residential
Russian River Friendly
The Russian River watershed is a rich and diverse region of nearly 1,500 square miles of forests, agricultural lands and urban lands in Mendocino and Sonoma counties. The mainstem of the Russian River flows 110 miles from its headwaters near Redwood Valley and Potter Valley to the Pacific Ocean near Jenner. The watershed is home to approximately 360,000 people, 238 streams and creeks, and 63 species of fish – three of which are listed as threatened or endangered: Chinook salmon, Coho salmon and Steelhead trout. The Russian River-Friendly Landscape Guidelines is a comprehensive toolbox of principles and practices for landscape professionals in the Russian River watershed.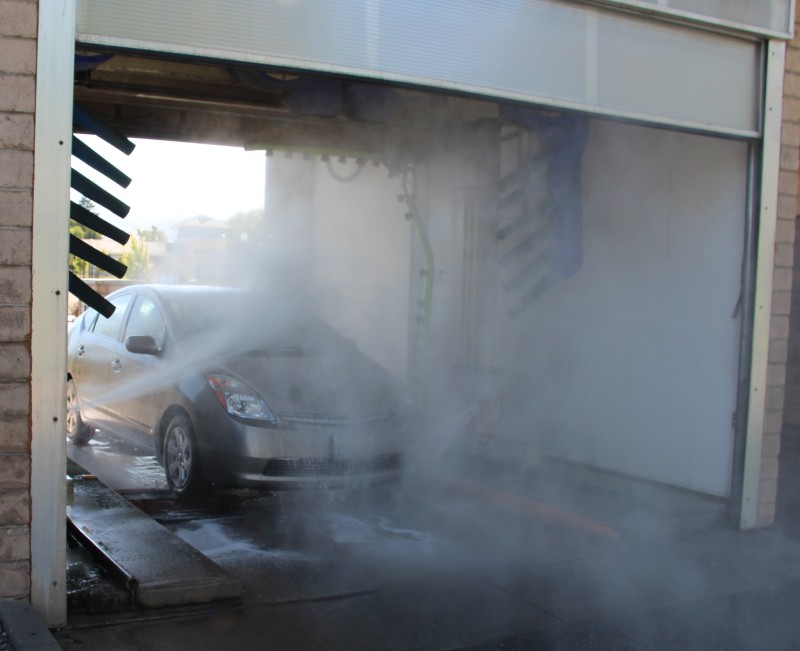 Commercial, Outdoor, Residential
Sonoma County Green Carwash
During this current drought in Sonoma County, all residents should be conserving at home including in maintaining their car, so increasing the time between washings is the first step to saving water. Once the car has to be washed, take it to a professional car wash to save water and prevent pollution.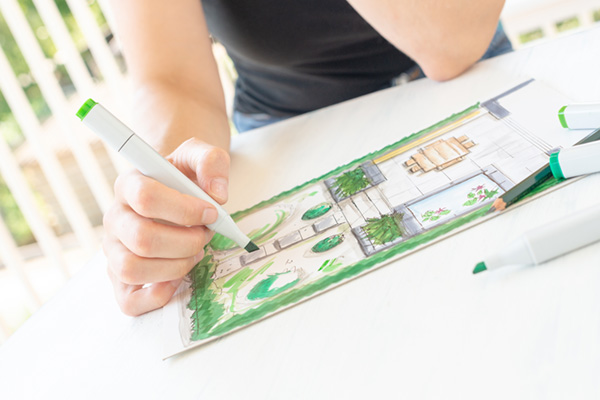 Outdoor, Residential
Sonoma County, Marin County
Water Smart Landscape Design Templates
Eight scalable, free, front yard designs to fit areas up to 2,500 square feet. Plans are ready-to-permit, and in compliance with local Water Efficient Landscape Ordinances.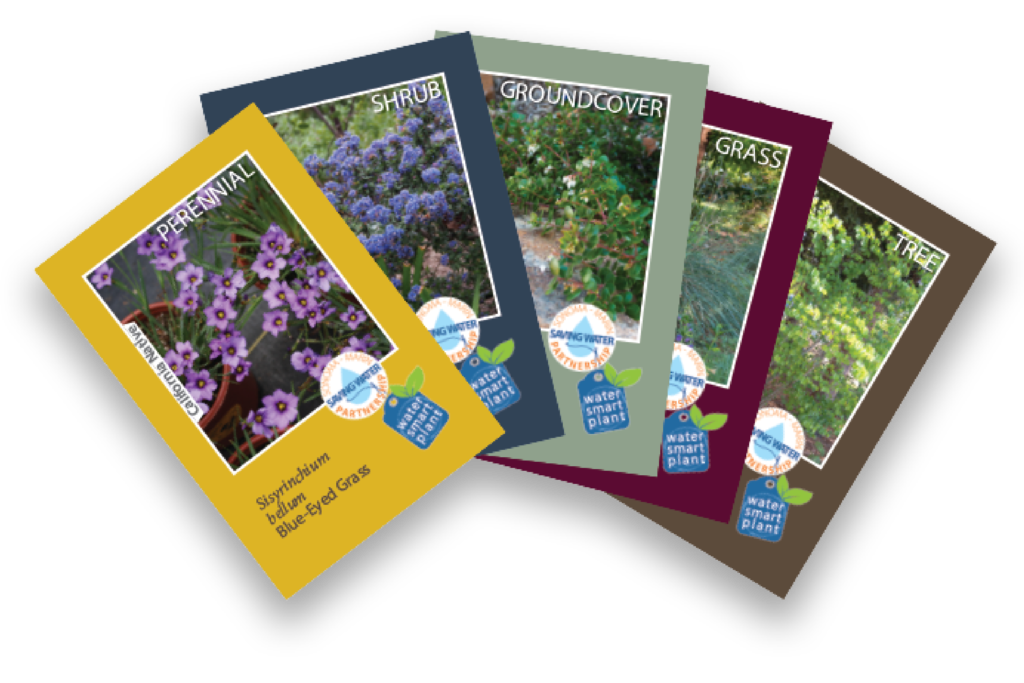 Outdoor, Residential
Sonoma County, Marin County
Water Smart Plant Cards
The Sonoma-Marin Saving Water Partnership offers a variety of free programs designed to encourage the use of low water, native, habitat friendly plants in our region. The new pack of cards features locally appropriate plants that require less water while also promoting local wildlife in your garden.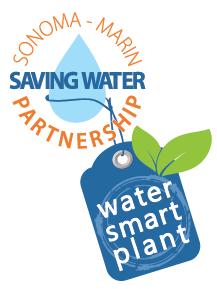 Commercial, Outdoor, Residential
Sonoma County, Marin County
Water Smart Plant Labels
The water smart plant label is intended to highlight low water use plants to nursery customers and to promote sustainable landscaping practices