`
Water Smart Plant Labels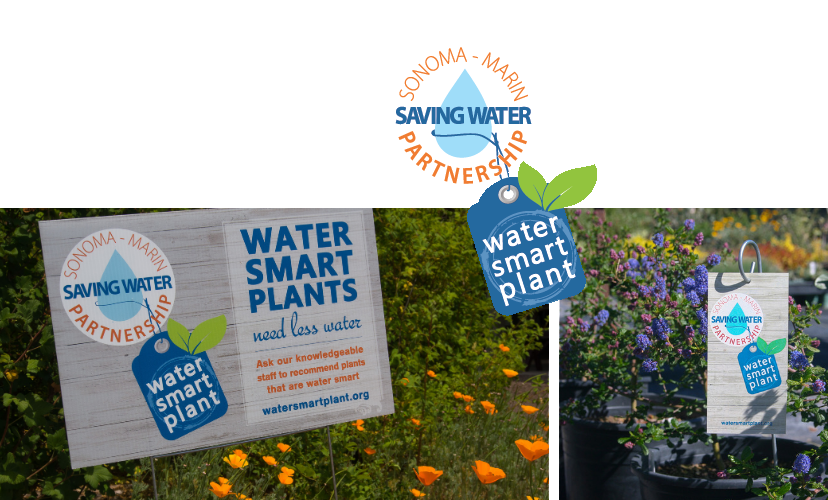 The Sonoma-Marin Saving Water Partnership is now offering a free water smart plant labeling program to local nurseries. The water smart plant label is intended to highlight low water use plants to nursery customers and to promote sustainable landscaping practices in Sonoma and Marin counties.
About half of water use in Sonoma and Marin counties is used to irrigate landscapes. Save water by choosing water smart plants. Water smart plants are:
Adapted to our summer dry climate.
Need 70% to 90% less water than turf.
Your Local Nursery Recommendation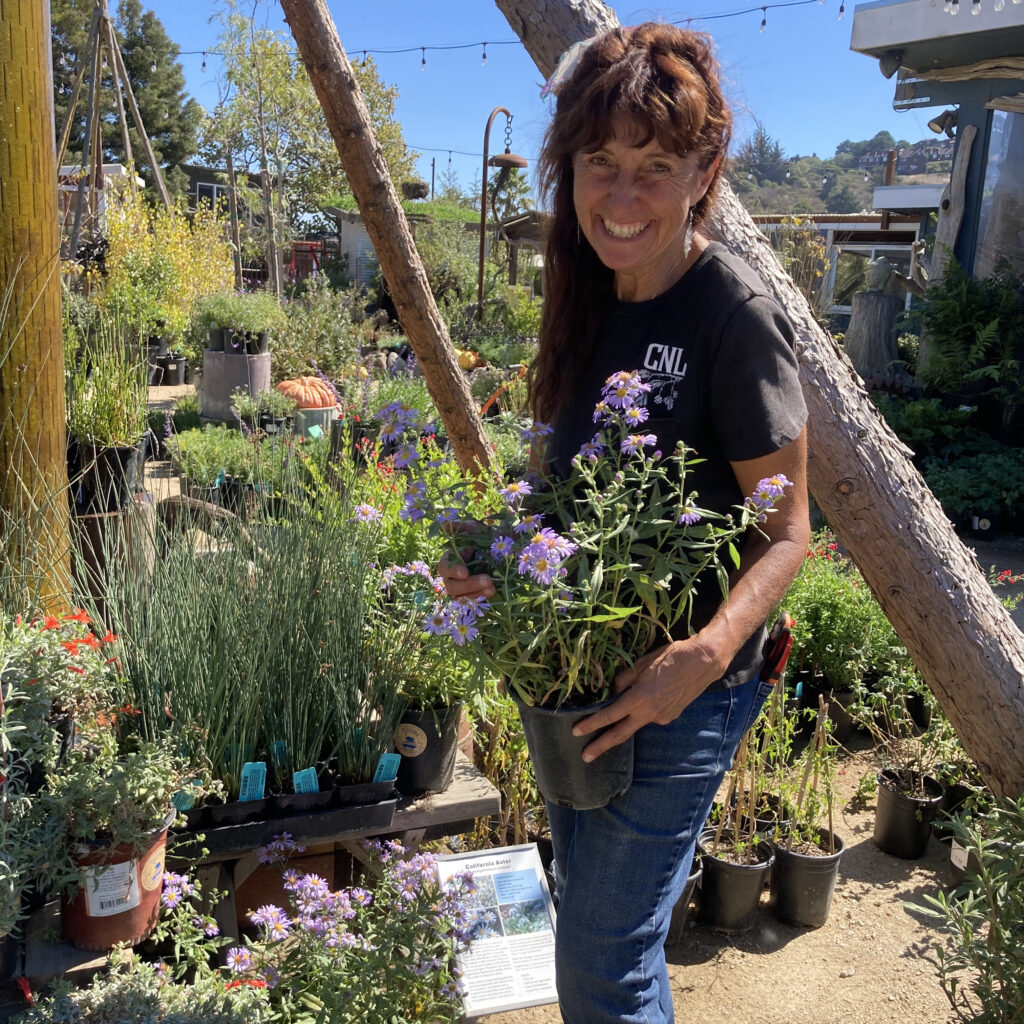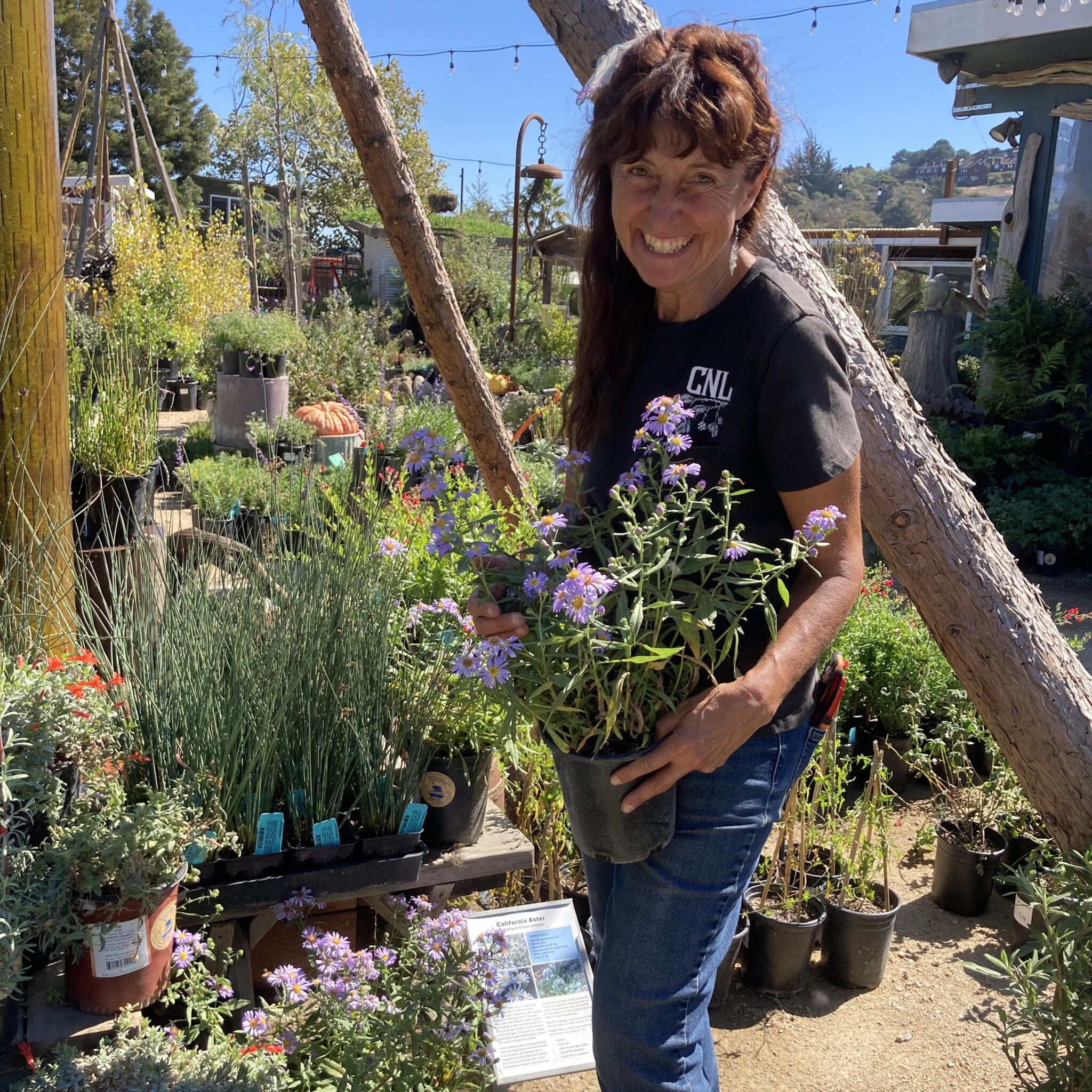 Here is Mary from CNL native plant nursery in Mill Valley. Her plant of the month pick is the California Aster, Symphyotrichum chilense. It is a late summer into fall bloomer that provides nectar for our pollinators when not many other flowers are in bloom. It will grow 6″-18″, in full sun to part shade and will require little to no water once established. Thanks for the great recommendation Mary!
Josh, owner of Cal Flora Nursery recommends Salvia mellifera 'Big Rock', cn. Black Sage, if you are looking to add a new plant to your garden now. This salvia is a perfect choice because it grows a deep root system fairly quickly, which means deep water less often as it becomes established. Once established, though this plant can thrive with no additional irrigation, a thorough deep watering once a month will be ideal. Salvia mellifera 'Big Rock' is native to Marin county, supporting pollinators and habitat, growing to 5'x6′ once mature and thrives in a hot, sunny location. Thanks for the great recommendation Josh!
Local Water Smart Nurseries
Look for water smart plant signs and tags at the local plant nurseries listed below.
Marin County
Santa Rosa & Central Sonoma County
Northern Sonoma County
Southern, Western and Eastern Sonoma County