Drought Resistant Garden
Garden Features
6
Rainwater Harvesting System
Partner:
Marin Water
Building a Pollinator-Friendly Garden.
The house was built in 1924 and has always been owned by avid gardeners, so when we bought it in 2009, we were blessed to start with a beautiful, well thought-out, mature garden. Over time, we have worked to replace less eco-friendly non-natives with natives, focusing on drought-tolerant flowering plants, including replacing a large section of ivy with a variety of salvias, santa barbara daisy and other native plants, and replacing boxwood and nandina with ceanothus. We also seek out plants that attract bees and hummingbirds.
The original owners had installed a well, but the next ones filled it with scrap concrete and dirt. In 2011, in conjunction with a replacement deck and new patio, we cleared the well and connected it to a water catchment system, which also collects rainwater, and tied the entire system into the irrigation. We now water the whole yard, except the vegetable garden, with well-water fed by San Anselmo creek (which runs by the back of the property).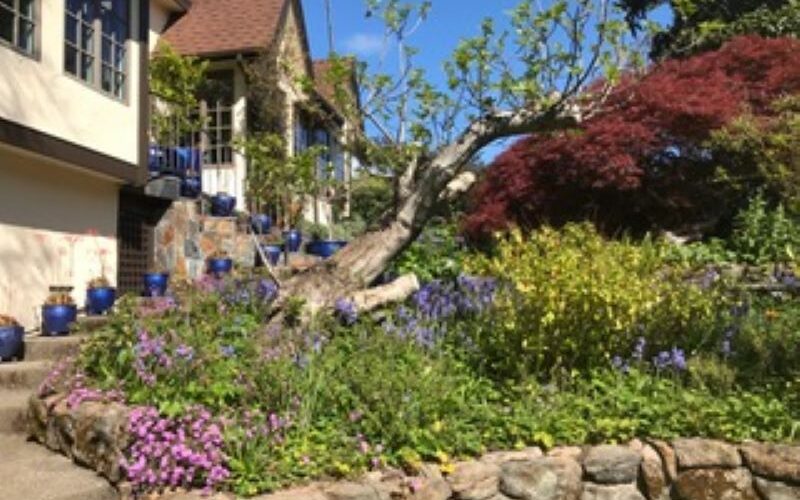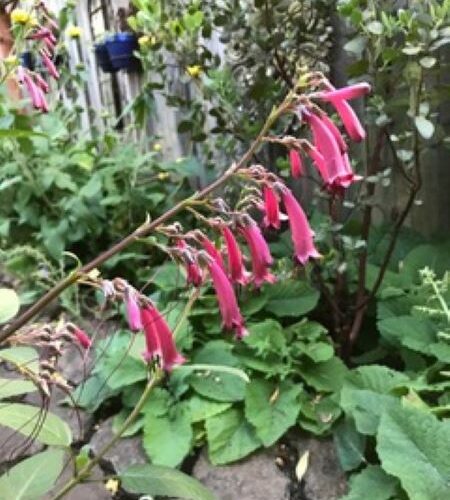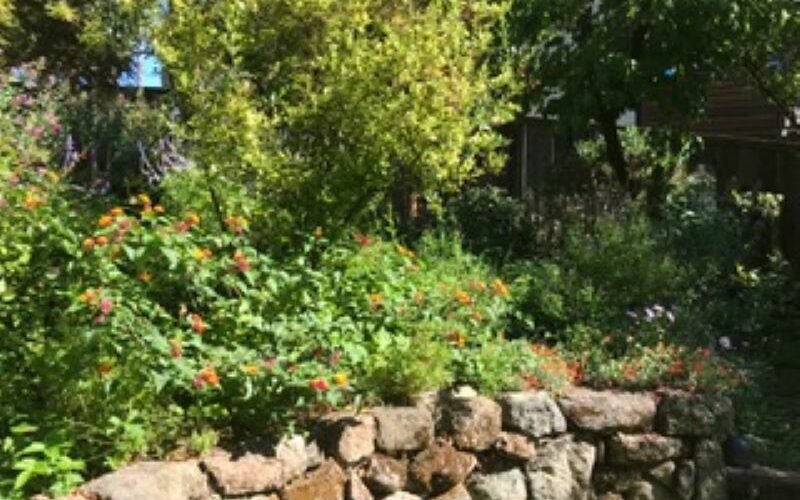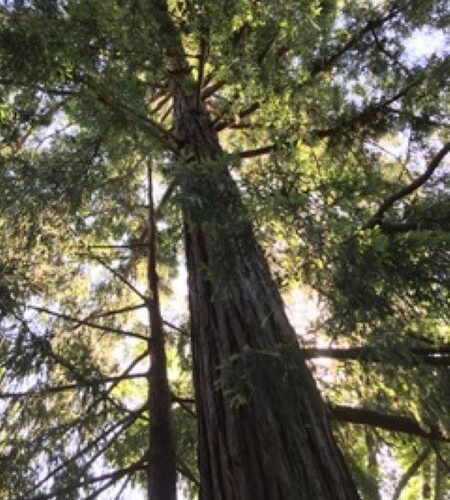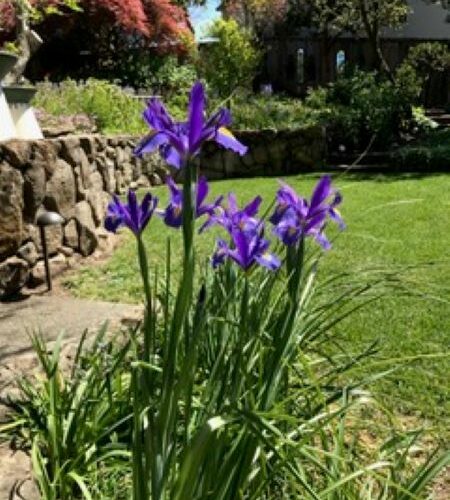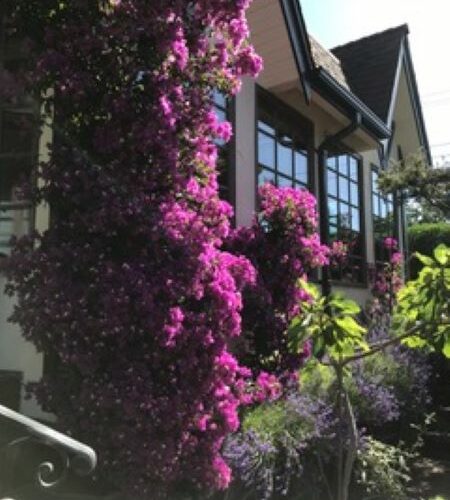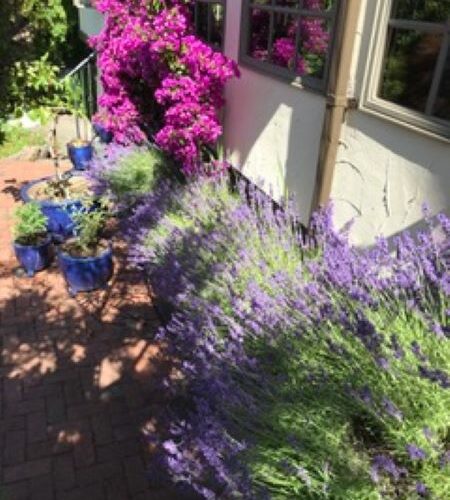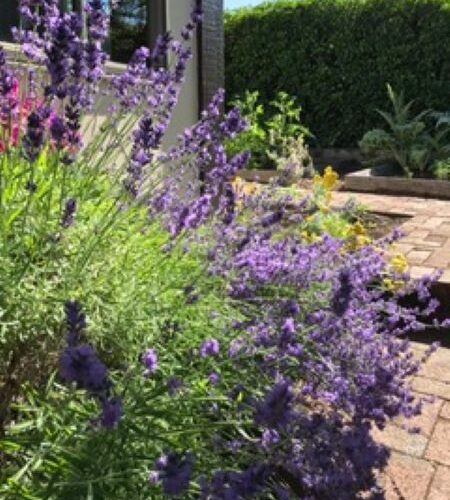 Plants in this Garden
Favorite Garden Suppliers
Green Jeans Nursery
690 Redwood Highway Mill Valley
California Native Landscapes
254 Shoreline Highway Mill Valley