Totally Unexpected Food Forest
Garden Features
7
Rainwater Harvesting System
10
Smart Irrigation Controller
Partner:
Santa Rosa Water
We purchased our home in Coffey Park in 2015, and at that time it had a swimming pool, palm trees, lawn, concrete patio and an outdoor kitchen.
We lost it all in the 2017 Tubbs Fire and chose to rebuild. We attended workshops sponsored by Santa Rosa Water and decided "responsible and sustainable" fit more with what we needed in our lives and in the life of the planet. While we waited for our plan to come to fruition we planted Yellow Mustard and Crimson Clover to help restore the soil.
We met Permaculture Artisans, our designer/builder, at the workshops and felt that PA would be able to guide us and fulfill our needs. Everything in our yard is food for something: birds, bees, butterflies, us, or the planet. We have rain gardens, rain capture in a 5000 gallon rain tank, laundry to landscape, greywater, native plantings, chickens, compost pile and worm farms.
We also included solar with battery backup, a recirculating hot water heater on a timer so we don't heat water at night, and a whole house fan to reduce air conditioning use. And through it all we still line-dry our clothes and capture water from our kitchen sink in buckets.
In May of 2022 the City of Santa Rosa and Santa Rosa Water awarded our yard a Certificate of Achievement as our "conservation efforts are estimated to save over 32,500 gallons a year!"
We also have approximately 25 different kinds of fruit growing on bushes, vines and trees including four different kinds of Asian Pears on a multi-graft tree and four different kinds of Apples, also on a multi-graft. And, of course, there are raised beds for seasonal vegetables. All the fruits and vegetables are fed with worm-tea.
We have two rain gardens, one fills directly from a downspout from the roof and the other is overflow from our Rain Tank. Both are filled with native Coastal and Riparian plants including: Mugwort (Artemisia), Ithuriel Spear, Carex Pansa (Sedge), Foothill Angelica, California Bee Plant, Yerba Mansa, Monkey Flower, Cow Parsnip, California Buttercup.
We also have a pollinator garden with: Yarrow, pink and yellow, Mexican Marigolds, Buckwheat, Borage, Beach Fleabane Daisies, Milkweed – which sustains Monarch Butterflies.
We didn't expect to lose it all and rebuild, so now we have the Totally Unexpected Food Forest (TUFF).
Special Events
Santa Rosa Water Table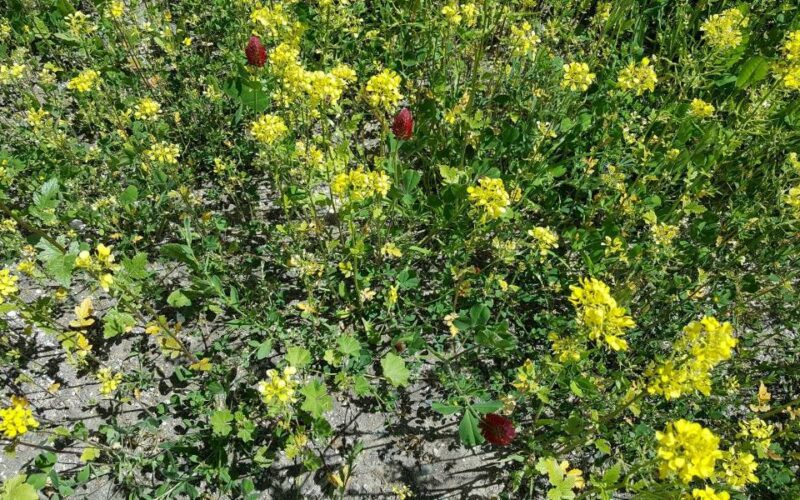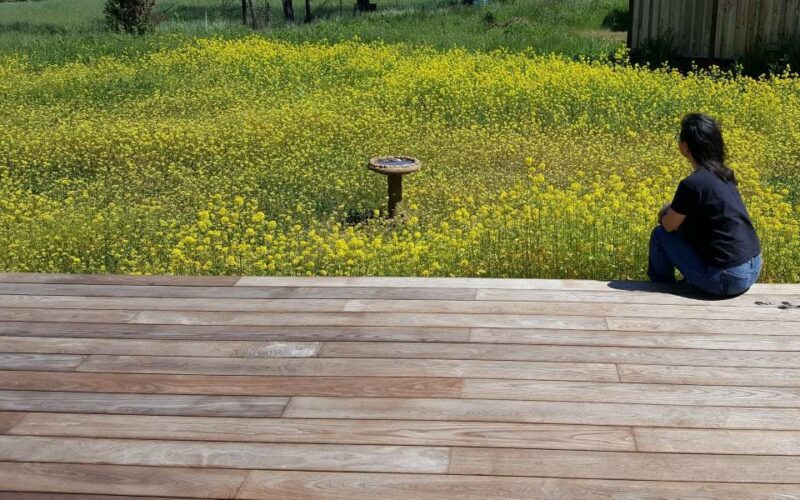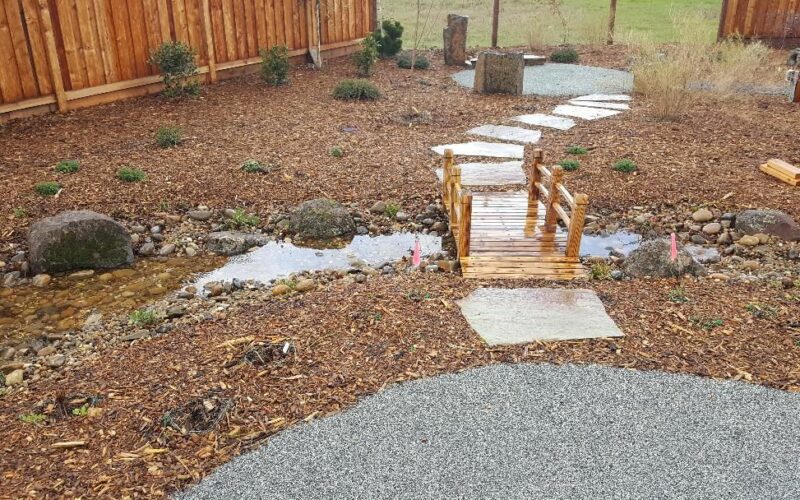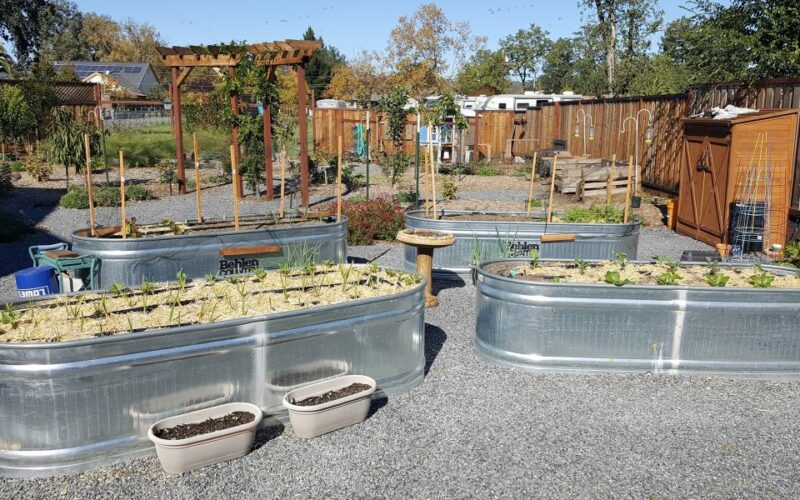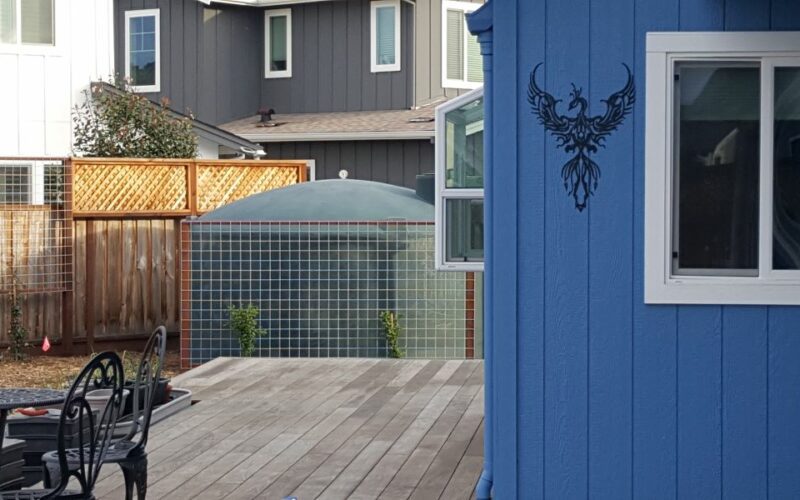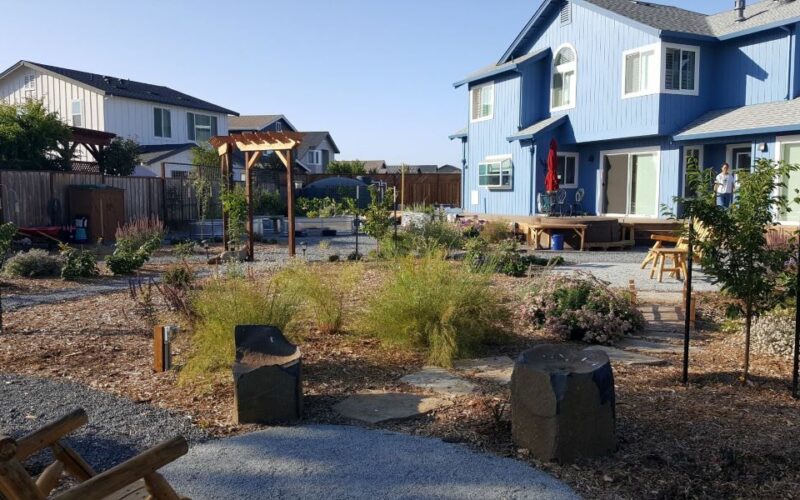 Plants in this Garden
Favorite Garden Suppliers
Harmony Farm Supply
3244 Gravenstein Highway North Sebastopol