From Lawn to Pollinator Paradise
During Summer 2020 this garden harvested a bumper crop of vegetables and their first apples, peaches and plums. Most importantly, their garden has become a haven for birds, bees, butterflies and year-round hummingbirds.
The homeowners took part in a series of workshops on landscape design, plant selection, and irrigation hosted by the City of Santa Rosa. With over 1500 square feet of lawn in the front of their corner lot, the first step was to remove dead trees and ailing ornamentals, keeping only a few existing plants. The soil was then prepared to receive crops.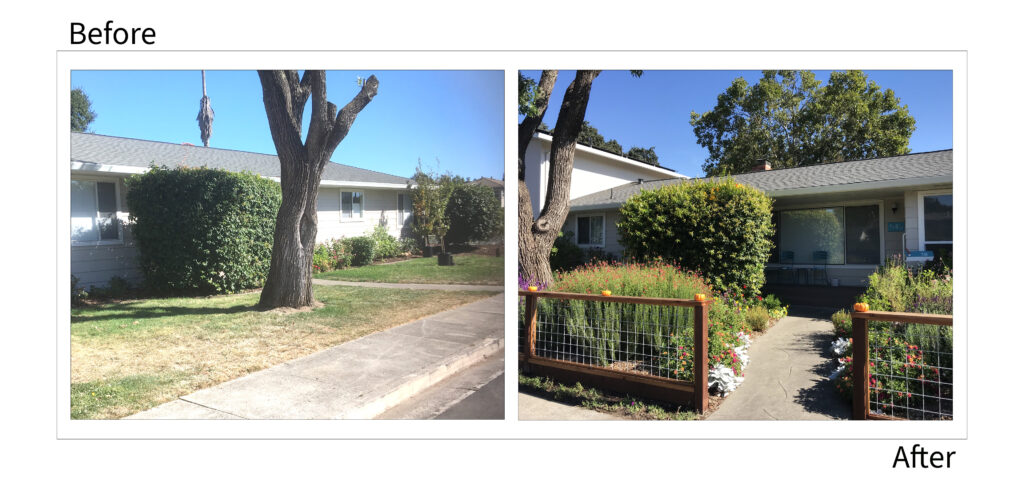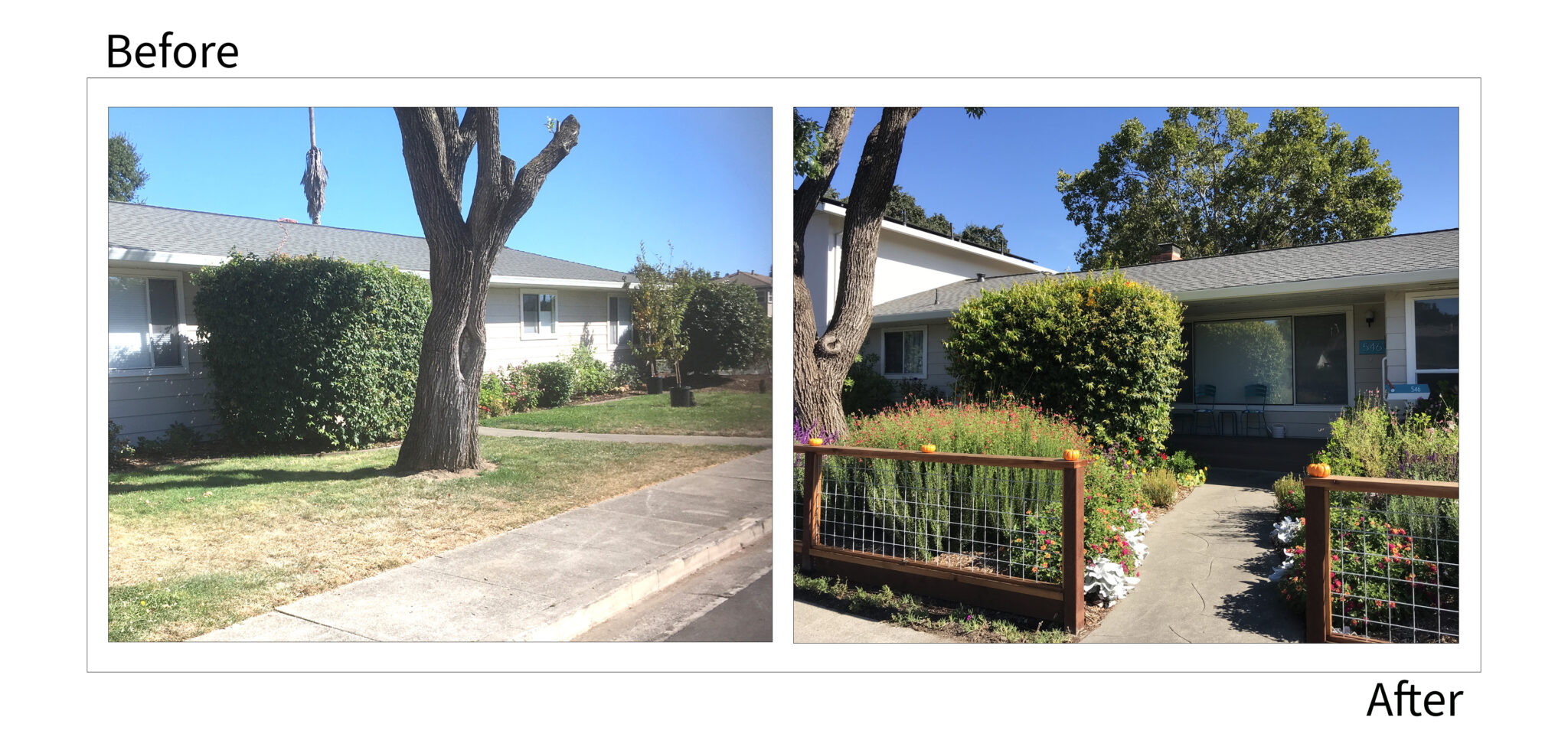 Sheet Mulching

In October 2019, with lots of help from family, Tom & Diane sheet mulched the entire lawn area by spreading 2" of compost, completely covering the compost with layers of cardboard, and finally adding a 4" thick layer of arbor mulch on top of the cardboard. They allowed the sheet mulch to age for 6 months during the winter.
Planting

In Spring, they planted new fruit bearing trees and over 200 perennials focused on attracting pollinators. Diane built 5 raised redwood planter boxes for vegetables and filled the boxes with quality compost and soil.
Irrigation

Tom converted the existing lawn sprinklers into an extensive drip irrigation system with 12 circuits. Many of the circuits water exclusively low and very low water use plants for which they received a Cash for Grass rebate from the City.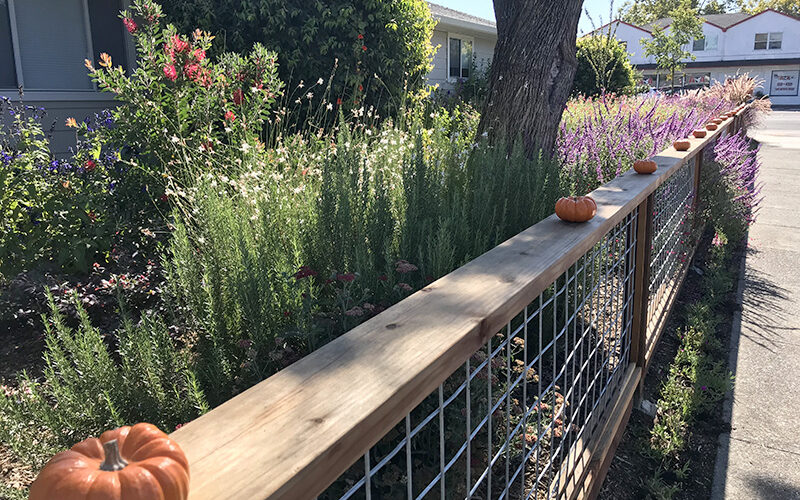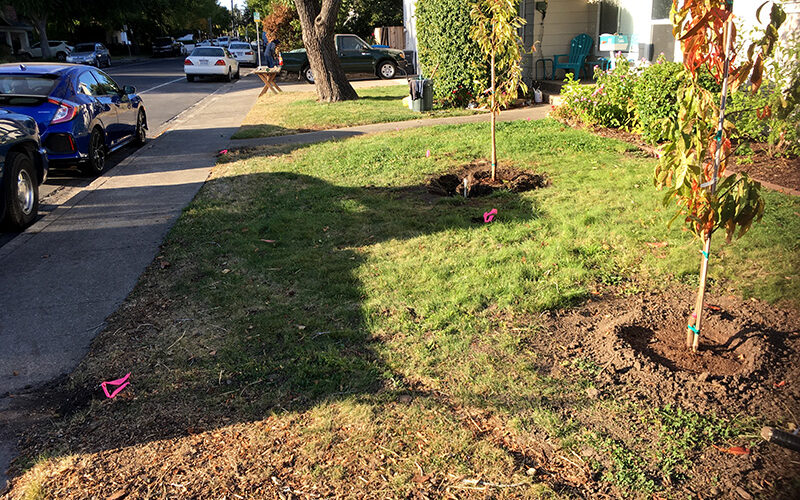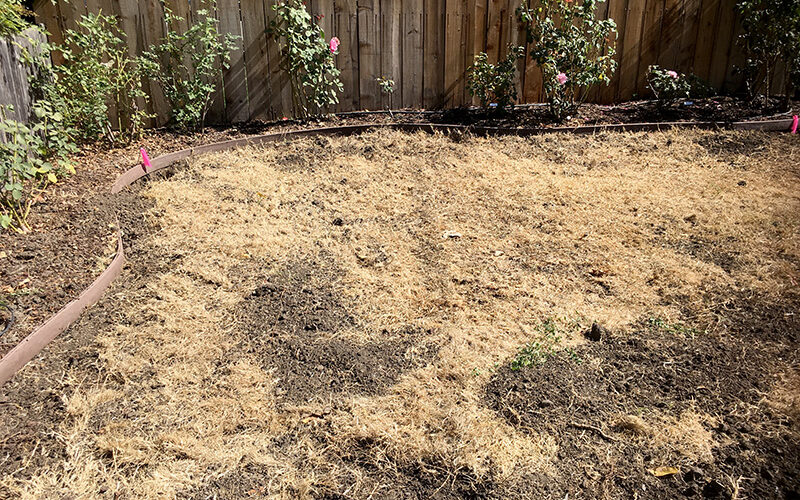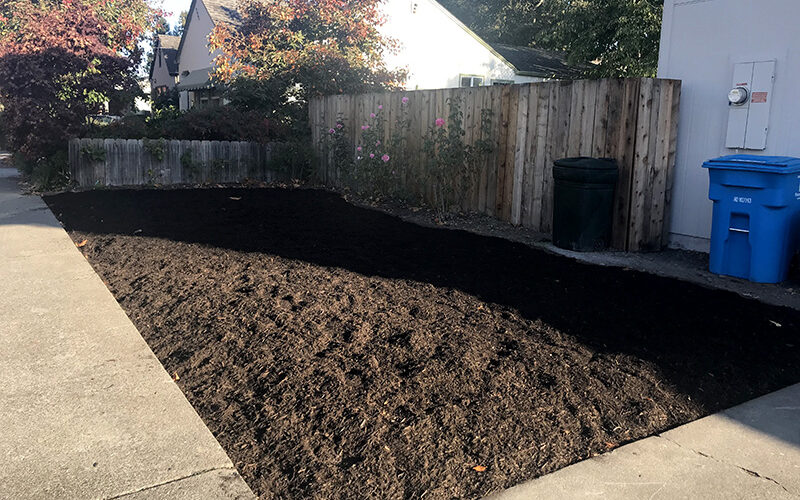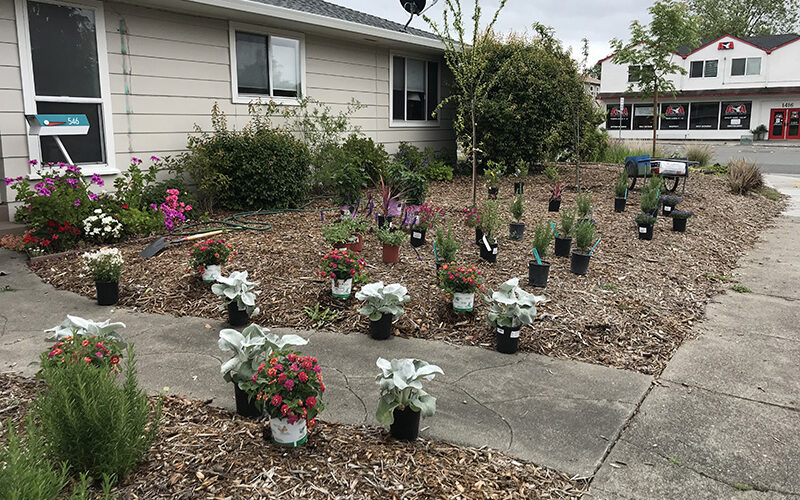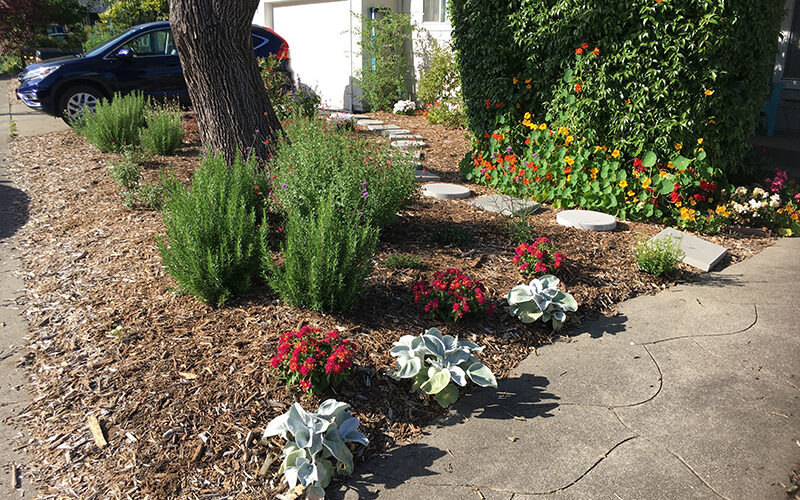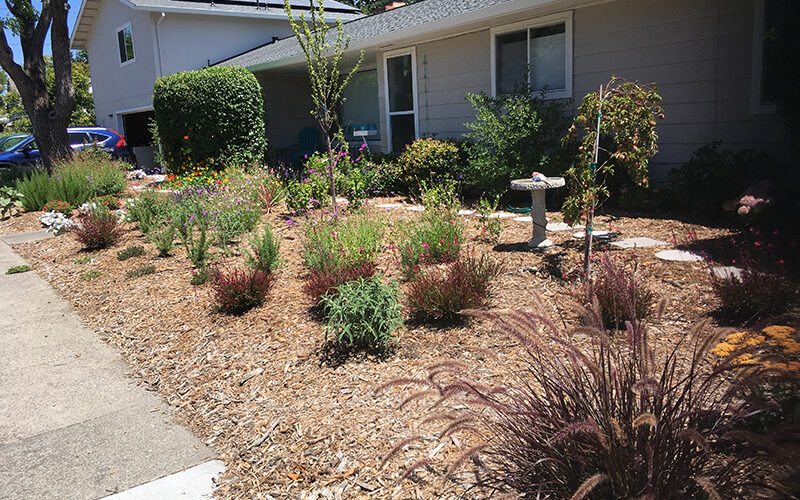 Plants in this Garden
Favorite Plants
1
Bee Attractors
Rosemary, Salvias and Russian Sage are my favorite varieties for attracting bees.
2
Butterfly Favorites
Verbena Bonariensis and Red Yarrow are my favorites for attracting butterflies.
3
Hummingbird Food
Bottle Brush is my favorite plant for providing year round food for hummingbirds.
Favorite Garden Suppliers
Grab N' Grow
2759 Llano Road Santa Rosa
organic compost and arbor mulch
Gardening Tips
1
Thick Mulch Is The Best
Make your mulch thick to get rid of lawn and pernicious weeds. Minimum of 2" compost, 2 layers of clean cardboard, and 4" of arbor mulch (wood chips). Let it sit for 6 months before planting.