`
Windsor In-Person Water Wise Garden Tour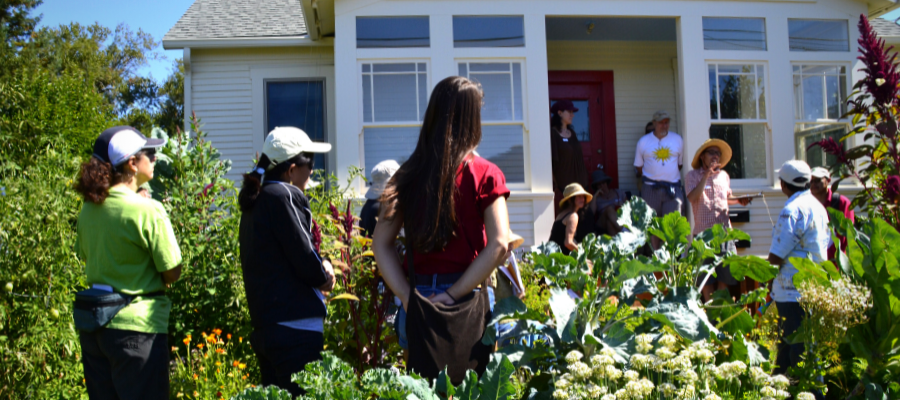 May. 21, 2022 | 10:00 am - 12:00 pm
Windsor
Town of Windsor + Daily Acts
Looking for some garden inspiration? Join Daily Acts for a tour of residential and community gardens that are low-water use and habitat-providing spaces.
Re-designing your landscape can be daunting. Where do you start? How do you know what plants will do well and what will look good? This tour is meant to be an opportunity for discussion and inspiration. We'll tour a few sites that include mulched landscapes, water retaining swales, native plants, and drip irrigation.
Come with your questions and curiosity! Bring a pal and learn together! We'll share tips for DIY landscape transformations, and low-cost, low-tech solutions for saving water.
Add to Calendar
May. 21, 2022 10:00 am
May. 21, 2022 12:00 pm
Windsor In-Person Water Wise Garden Tour
Looking for some garden inspiration? Join Daily Acts for a tour of residential and community gardens that are low-water use and habitat-providing spaces. Re-designing your landscape can be daunting. Where do you start? How do you know what plants will do well and what will look good? This tour is meant to be an opportunity for discussion and inspiration. We'll tour a few sites that include mulched landscapes, water retaining swales, native plants, and drip irrigation. Come with your questions and curiosity! Bring a pal and learn together! We'll share tips for DIY landscape transformations, and low-cost, low-tech solutions for saving…
Windsor
register