`
Water Smart Garden Maintenance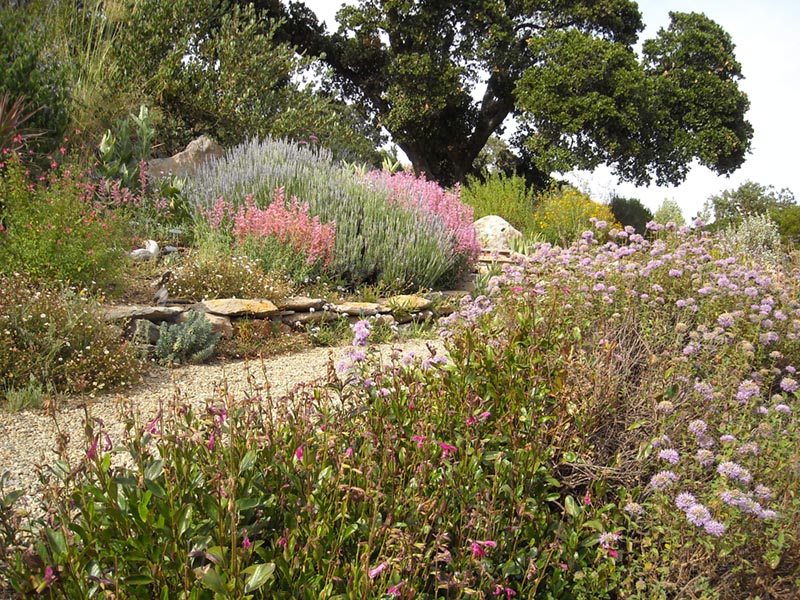 Mar. 19, 2022 | 10:00 am - 12:00 am
Sonoma County Living Learning Landscape
1808 Albany Dr, Santa Rosa, CA, USA
City of Santa Rosa and Daily Acts
The City of Santa Rosa and Daily Acts are excited to partner with the Executive Director of the Habitat Corridor Project, April Owens, for a morning of hands-on learning on how to maintain a water smart landscape.
Join us for this FREE workshop and learn about tried and true low-water use plants that can be incorporated into your own landscape*. Participants will have an opportunity to practice pruning techniques at the Sonoma County Living Learning Landscapes gardens at the Santa Rosa Junior College campus. Leave with skills to make garden maintenance easy and your plants healthy.
Join us to learn about:
How to prune for various plant structures
What to prune and when to prune
How to take advantage of the City of Santa Rosa's Green Exchange Rebate
*Please note that attendance for this program will be limited to 50 people. We will have a waitlist and will contact all registrants in advance of the event.
In order to attend in-person events, you must agree to:
Wear a face mask covering your nose and mouth when indoors, and when within 6 feet distance of others
Avoid touching your face
Bring your own reusable water bottle, already filled
Not share food or other items with other participants
Add to Calendar
Mar. 19, 2022 10:00 am
Mar. 19, 2022 12:00 am
Water Smart Garden Maintenance
The City of Santa Rosa and Daily Acts are excited to partner with the Executive Director of the Habitat Corridor Project, April Owens, for a morning of hands-on learning on how to maintain a water smart landscape. Join us for this FREE workshop and learn about tried and true low-water use plants that can be incorporated into your own landscape*. Participants will have an opportunity to practice pruning techniques at the Sonoma County Living Learning Landscapes gardens at the Santa Rosa Junior College campus. Leave with skills to make garden maintenance easy and your plants healthy. Join us to learn about: How…
Sonoma County Living Learning Landscape
register