`
Rainwater Rebate Kick-Off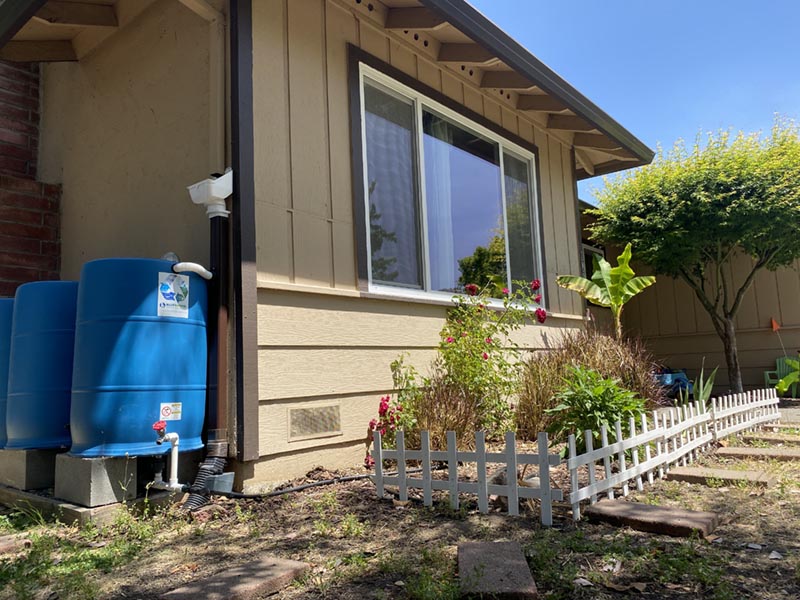 May. 05, 2022 | 5:30 pm - 7:00 pm
Webinar
Daily Acts, Gold Ridge RCD, Sonoma RCD and Sherwood Design Engineers
CALLING ALL SONOMA COUNTY RESIDENTS – REBATES FOR RAINWATER CATCHMENT ARE COMING SOON!
Whether you are interested in installing a smaller barrel system or a larger tank to offset the potable water use in your urban or rural landscape, Daily Acts is thrilled to host this kickoff event where you can learn more about this exciting opportunity to capture the rain.
Thanks to multiple grants and an amazing partnership with Sonoma Water and the Gold Ridge and Sonoma Resource Conservation Districts (RCDs), limited rebates for both small and large systems are available on a first-come, first-served basis through a simple application process and proof of installation. This program is designed to reduce the barriers to installation by increasing the affordability of these systems and providing technical assistance for system design, installation, and troubleshooting.
With the continuing drought, there has never been a better time to prepare your site to capture the rain. If you have ever wanted to install a system but have questions on how to get started, please join Daily Acts' Brianna Schaefer, Sonoma RCD's Jessica Pollitz, and Sherwood Engineers' Sebastian Berstch for a fun and informative webinar and Q & A to answer your questions about this new rebate program.
Jessica Pollitz has been working as a licensed Civil Engineer for over fourteen years both in California and internationally through Engineers Without Borders. At the RCD, Jessica manages and designs a multitude of projects including rainwater catchment, habitat enhancement, and stormwater management across a wide variety of residential and commercial properties, wineries and vineyards, schools, and public parks.
Sebastian Berstch has been designing water systems in the north bay since 2015 with a focus in rainwater harvesting, greywater irrigation and ecological stormwater management. He has designed and managed the installation of many residential and commercial rainwater harvesting projects in Sonoma County, including facilitating novel permits such as residential "rainwater to toilet".
Join this League of Experts to learn about:

   The rebate program and how it works, from application to design support.


   The differences and benefits of barrel vs. tank systems.


   How to determine your catchment potential and more!
Thank you to our partners who are supporting this kickoff event and Sonoma County's rainwater rebate program!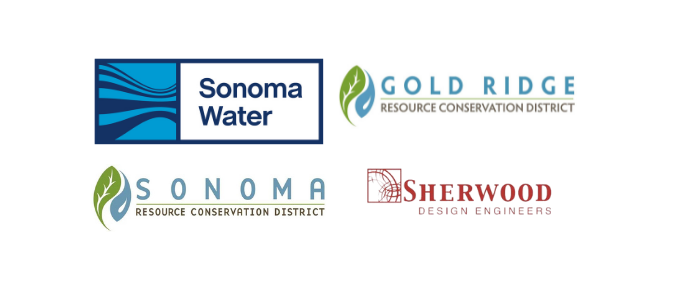 Add to Calendar
May. 05, 2022 5:30 pm
May. 05, 2022 7:00 pm
Rainwater Rebate Kick-Off
CALLING ALL SONOMA COUNTY RESIDENTS – REBATES FOR RAINWATER CATCHMENT ARE COMING SOON! Whether you are interested in installing a smaller barrel system or a larger tank to offset the potable water use in your urban or rural landscape, Daily Acts is thrilled to host this kickoff event where you can learn more about this exciting opportunity to capture the rain. Thanks to multiple grants and an amazing partnership with Sonoma Water and the Gold Ridge and Sonoma Resource Conservation Districts (RCDs), limited rebates for both small and large systems are available on a first-come, first-served basis through a simple…
Webinar
register