`
Petaluma Graywater Tour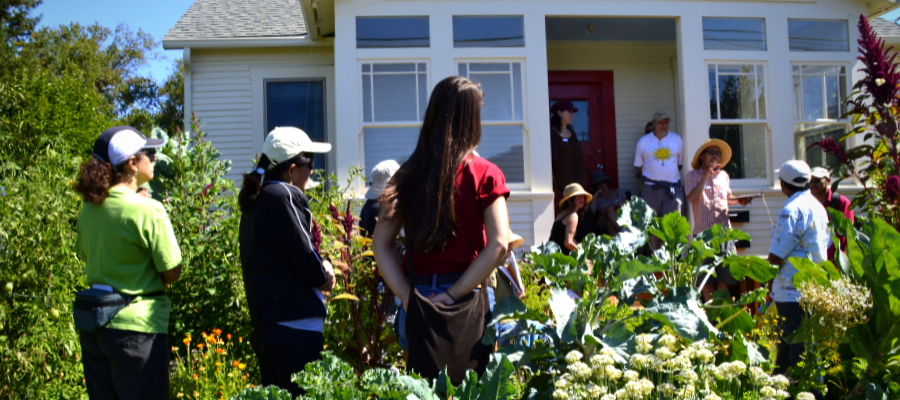 Aug. 27, 2022 | 10:00 am - 1:00 pm
Meeting at Petaluma City Hall, 11 English Street, Petaluma CA 94952
City of Petaluma + Daily Acts
Interested in learning about how you can conserve water in your own home? The graywater from washing machines, showers, and bathroom sinks could be used to irrigate your landscape! Recycling water through low cost, do-it-yourself solutions, is a great way to help fight our drought and the current climate crisis.
Join us on our Graywater Tour to visit Petaluma homes that incorporate graywater into their landscapes. This walking tour will educate participants about sheet mulching, drip irrigation, plants, bioswales, Laundry-to-Landscape graywater systems, and the rebate programs that can help support you in implementing these solutions in your own home. This will be an opportunity to see a graywater system's indoor and outdoor components. We'll talk with homeowners about their experience installing a graywater system, lessons learned, and tour gardens that were designed to utilize the recycled water.
We will be meeting at Petaluma City Hall and will be traveling less than a mile total. The event will be led as a walking tour, but attendees are more than welcome to drive, bike, or otherwise roll as needed!
Please review our Graywater resources and Graywater Action's webpage to get an overview of laundry-to-landscape systems ahead of this tour. Then, come with all of your questions and curiosity as we learn together. Register today and you'll receive addresses for the tour and meeting location before the event date.
Space is limited to 20 attendees; once the event has filled, please choose the waitlist option. We will contact people on the waitlist by phone if and when spaces open up.
Add to Calendar
Aug. 27, 2022 10:00 am
Aug. 27, 2022 1:00 pm
Petaluma Graywater Tour
Interested in learning about how you can conserve water in your own home? The graywater from washing machines, showers, and bathroom sinks could be used to irrigate your landscape! Recycling water through low cost, do-it-yourself solutions, is a great way to help fight our drought and the current climate crisis. Join us on our Graywater Tour to visit Petaluma homes that incorporate graywater into their landscapes. This walking tour will educate participants about sheet mulching, drip irrigation, plants, bioswales, Laundry-to-Landscape graywater systems, and the rebate programs that can help support you in implementing these solutions in your own home. This will be an opportunity…
Meeting at Petaluma City Hall, 11 English Street, Petaluma CA 94952
register