`
Laundry to Landscape Graywater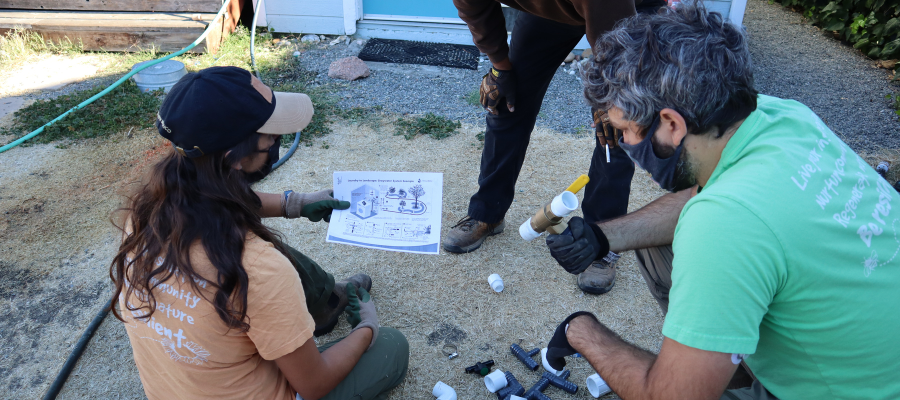 Aug. 09, 2022 | 5:30 pm - 9:00 pm
Webinar
City of Santa Rosa + Daily Acts
Graywater is the water that is reused from our washing machines, showers, and bathroom sinks. This FREE webinar will explain how to install a simple graywater system that uses the wash water from your washing machine to irrigate your landscape.
The discussion will include what materials are needed, where to purchase them, and how to take advantage of Santa Rosa Water's Graywater Rebate.
Join this FREE program to learn about:
 What graywater is and what graywater is not
 If graywater is suitable for your dwelling
How you can design and install a laundry-to-landscape graywater system
*Advanced registration is required.
Exciting News: Sign up and attend to WIN! 
Free laundry-to-landscape graywater parts kit will be raffled off at the end of the presentation to a Santa Rosa Water customer!
You must attend the webinar in order to win.
Add to Calendar
Aug. 09, 2022 5:30 pm
Aug. 09, 2022 9:00 pm
Laundry to Landscape Graywater
Graywater is the water that is reused from our washing machines, showers, and bathroom sinks. This FREE webinar will explain how to install a simple graywater system that uses the wash water from your washing machine to irrigate your landscape. The discussion will include what materials are needed, where to purchase them, and how to take advantage of Santa Rosa Water's Graywater Rebate. Join this FREE program to learn about:  What graywater is and what graywater is not  If graywater is suitable for your dwelling How you can design and install a laundry-to-landscape graywater system *Advanced registration is required. Exciting…
Webinar
register