`
Growing from the Ground Up: Soil Health 101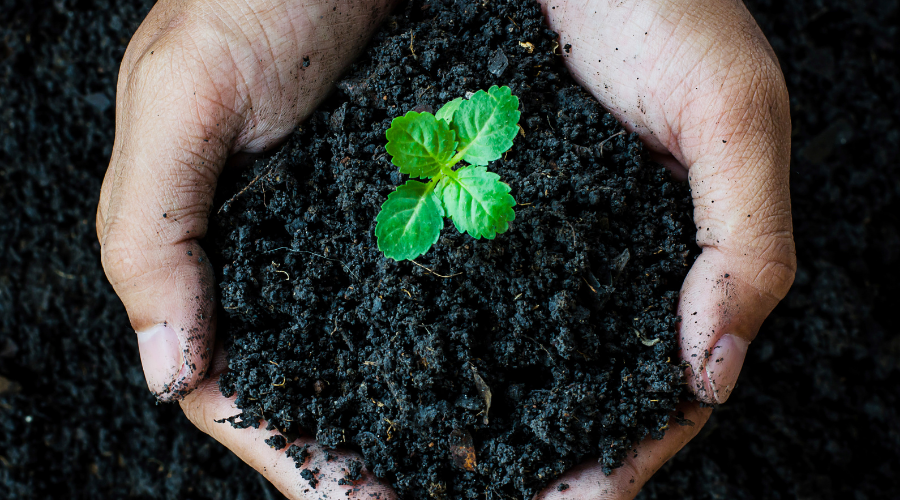 Nov. 04, 2021 | 5:30 pm - 7:00 pm
Free Webinar
Daily Acts and City of Petaluma
Who knew that growing healthy, beautiful plants starts from the ground up? Ultimately, cultivating healthy soil makes for healthy plants! Within the deep dark earth there is a whole biome filled with micro-organisms, plant matter, and more: a thriving ecosystem going through a rich life cycle.
Soil regeneration is one of the keys to restoring ecosystems. Healthy soil is like a sponge. It creates pathways and channels for micro-organisms to thrive and creates stronger water retention. Through nurturing healthy soil we are contributing to preserving a precious resources; water. Vital soil helps to conserve and filter water, prevent soil erosion, and avoid runoff, which can pollute waterways.
By amending our soil and creating nutrient-rich environments from the ground up, we are investing in one of our biggest allies for slowing down climate change and preventing drought. Creating a strong foundation from the ground helps us to build thriving ecosystems and support biodiversity in our own backyards or patios; from the ground all the way up!
Join Daily Acts to learn about:
How to nurture healthy soil
The relationship between healthy soil and water conservation
How healthy soil supports healthy plants
Add to Calendar
Nov. 04, 2021 5:30 pm
Nov. 04, 2021 7:00 pm
Growing from the Ground Up: Soil Health 101
Who knew that growing healthy, beautiful plants starts from the ground up? Ultimately, cultivating healthy soil makes for healthy plants! Within the deep dark earth there is a whole biome filled with micro-organisms, plant matter, and more: a thriving ecosystem going through a rich life cycle. Soil regeneration is one of the keys to restoring ecosystems. Healthy soil is like a sponge. It creates pathways and channels for micro-organisms to thrive and creates stronger water retention. Through nurturing healthy soil we are contributing to preserving a precious resources; water. Vital soil helps to conserve and filter water, prevent soil erosion, and avoid runoff, which…
Free Webinar
register