`
Garden Design: Dreamscaping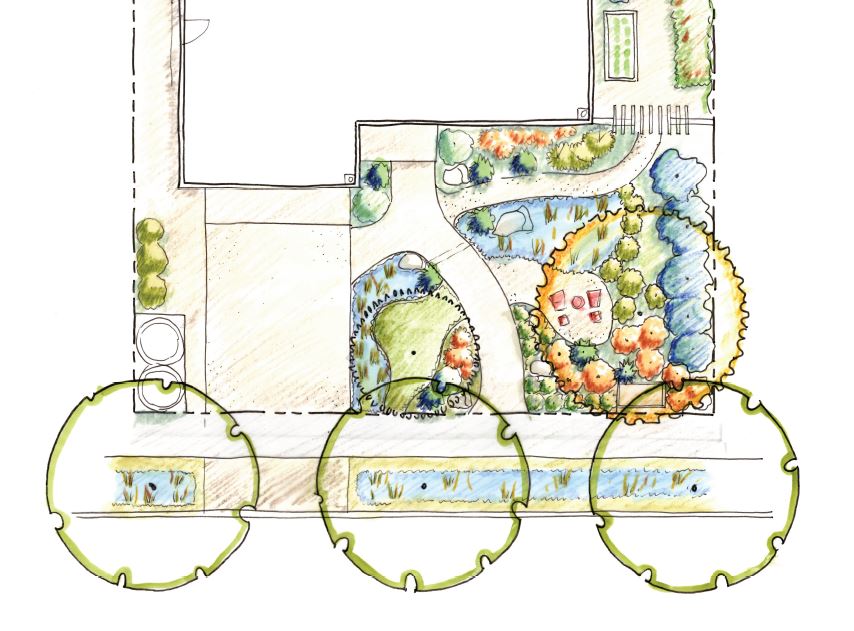 Nov. 18, 2021 | 5:30 pm - 7:00 pm
Free Webinar
Daily Acts and Town of Windsor
Have you ever looked out your window, day dreaming about your perfect landscape? Well, this webinar is perfect for helping you make your dreams into a reality! Join us for a free webinar in learning how to design your ideal landscape, converting it from a water thirsty lawn into a sustainable and biodiverse habitat!
By intentionally planting we can choose species that work in partnership with our landscape. In doing so, we enter into a harmonious relationship with our environment which helps us to support pollinators, slow down climate change and conserve resources like water! Through the lens of crafting a mindful design we can create beautiful, abundant, and resilient water-wise habitat gardens!
Join us to learn about:
How to create the right plan to work with your environment and be in relation to it
Choosing the right plants and implementing them in your design
 How to conserve water, increase biodiversity and grow food!
Add to Calendar
Nov. 18, 2021 5:30 pm
Nov. 18, 2021 7:00 pm
Garden Design: Dreamscaping
Have you ever looked out your window, day dreaming about your perfect landscape? Well, this webinar is perfect for helping you make your dreams into a reality! Join us for a free webinar in learning how to design your ideal landscape, converting it from a water thirsty lawn into a sustainable and biodiverse habitat! By intentionally planting we can choose species that work in partnership with our landscape. In doing so, we enter into a harmonious relationship with our environment which helps us to support pollinators, slow down climate change and conserve resources like water! Through the lens of crafting a mindful…
Free Webinar
register