`
Restaurant Card Order Form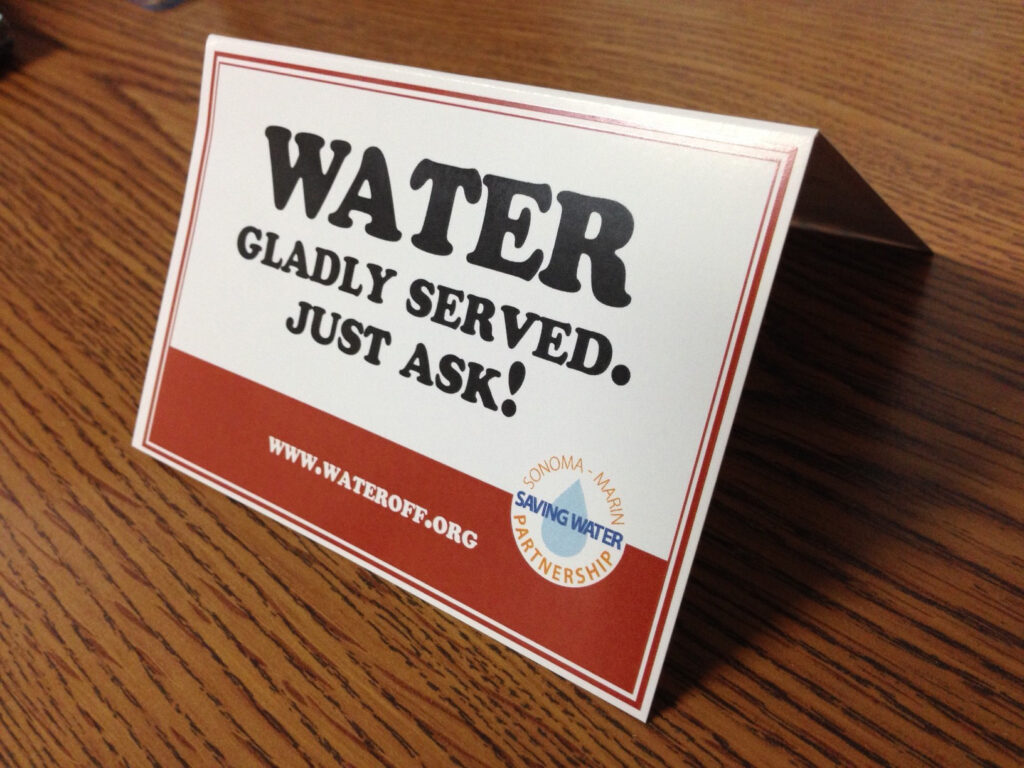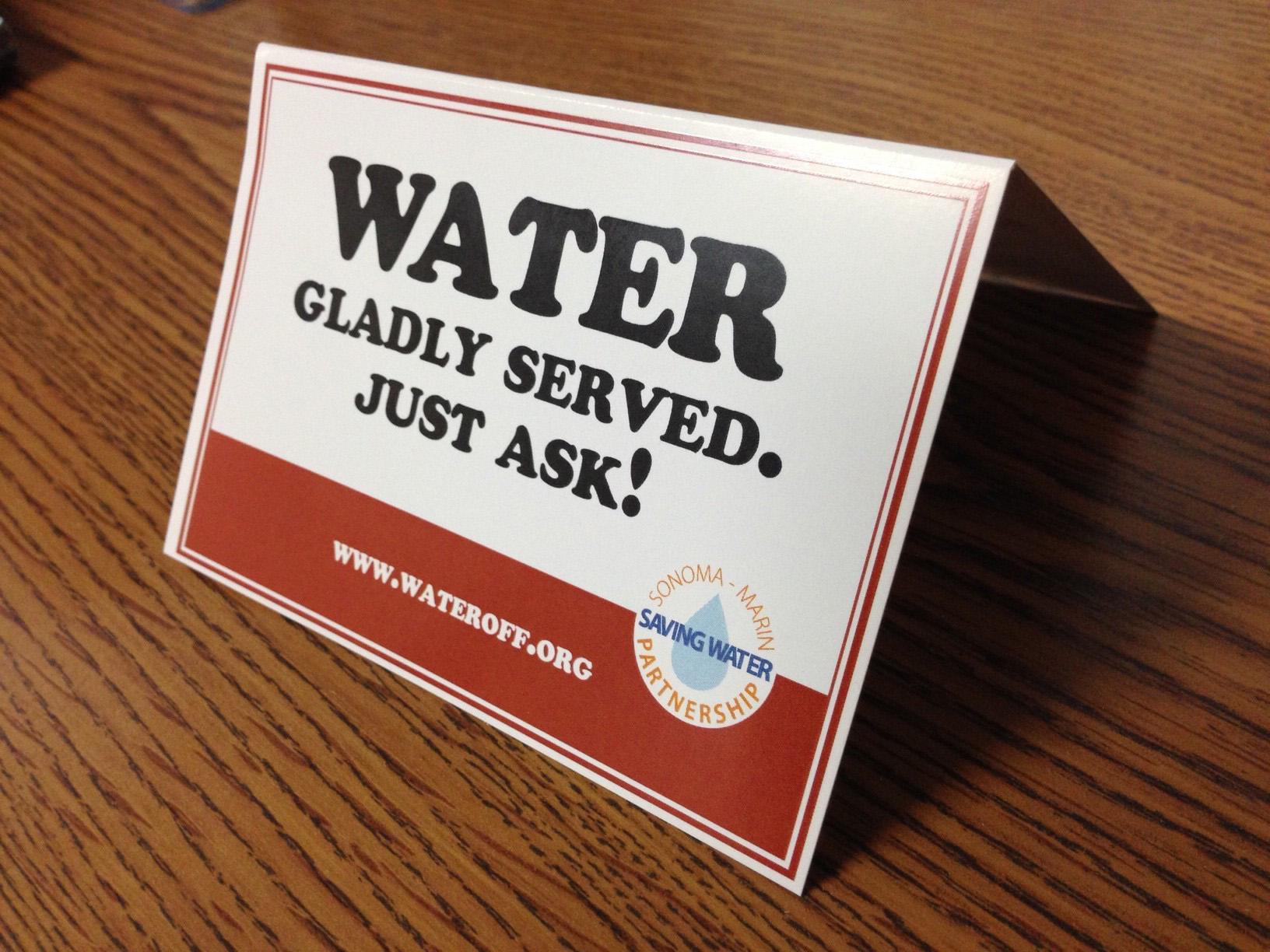 Free Table Cards
If you are a restaurant located in Sonoma County or the Saving Water Partnership's service area, you can order free "Water Served Upon Request" table cards to encourage your customers to only order water if they want it. Fill out the form below and a member of our staff will review your request, call to confirm the request is legitimate, and ship your order within 5 business days.
Request Table Cards For Your Restaurant
Table Cards Order Form
Water Served Upon Request table card for restaurant for order form.