Current Drought Conditions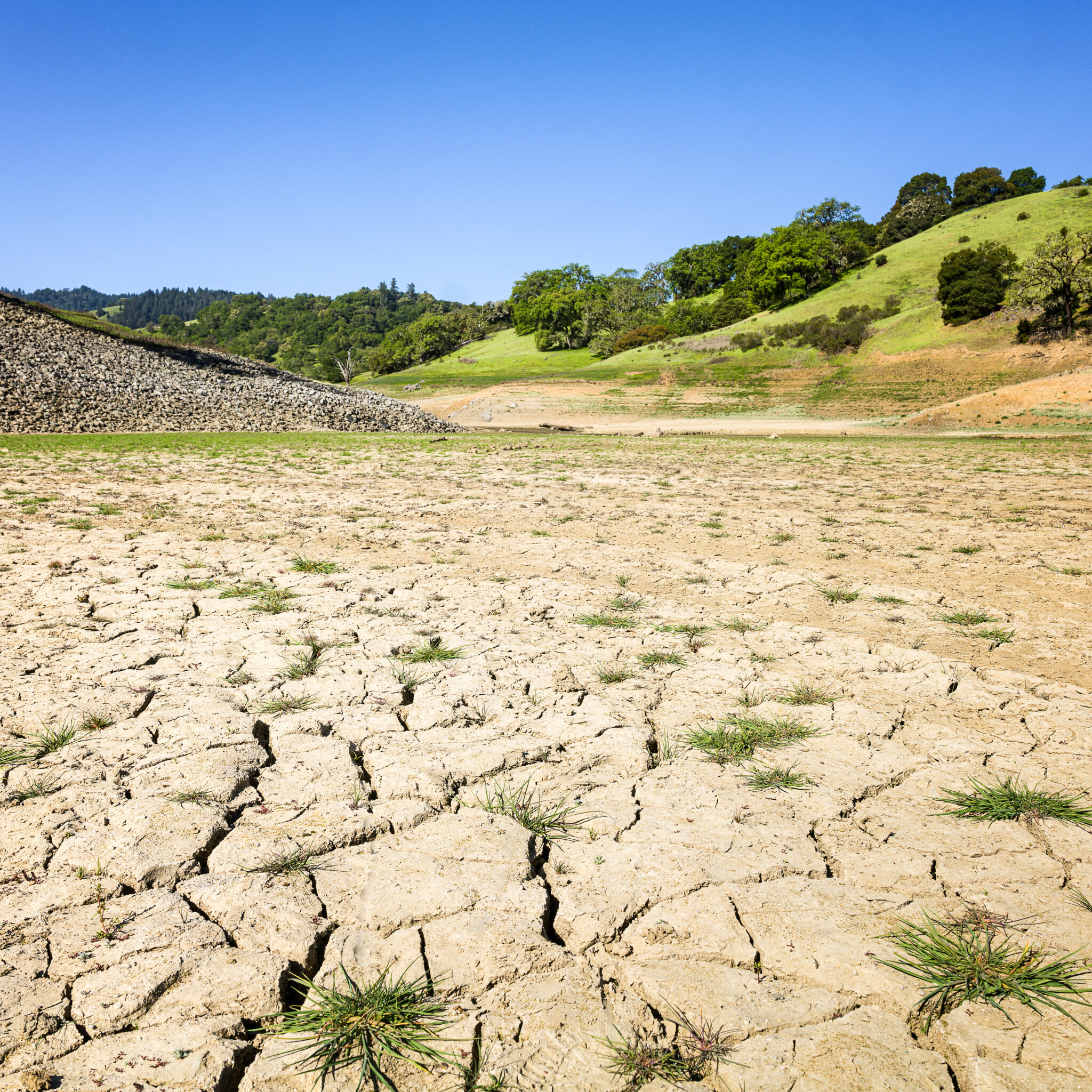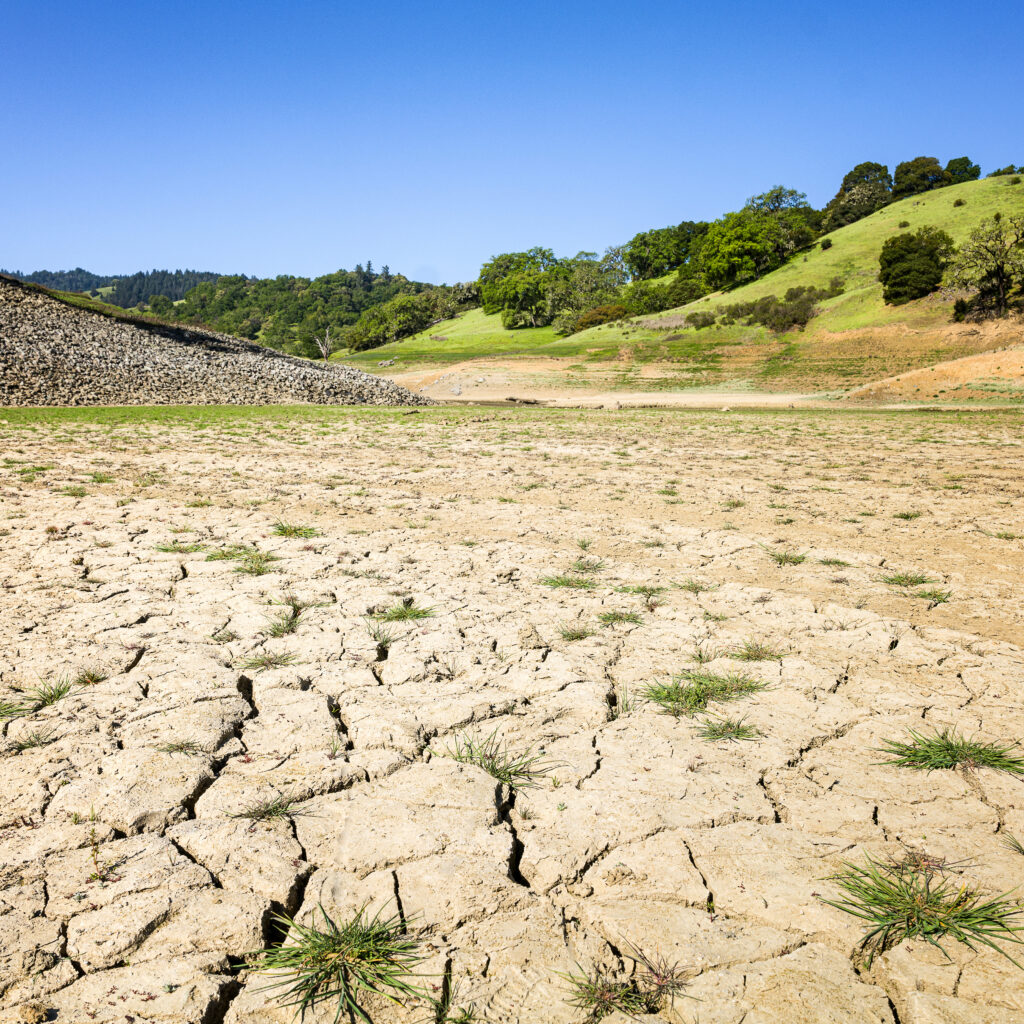 Drought Is Still Here. Save Water.
As a region we are experiencing a third consecutive dry year, and rainfall and water storage are well below average for this time of year. Sonoma Water and its partners in the Sonoma Marin Saving Water Partnership encourage all of our 600,000 drinking water customers to continue to save water.
The 2020-2021 water years are equivalent to the driest on record for our area, which occurred in 1976-1977, and now January through March 2022 have been the driest first three months of a calendar year on record. We need everyone to take steps to reduce water use now to extend the current low water supply levels. The beginning and end of dry periods are unpredictable, so taking steps now to save water is the responsible approach to ensure water is available for what may be a longer drought. We have been here before, and we know our community is up to the challenge to save water with us.
Water Level Data
These charts show the changes in our stored water compared to the capacity available. They are updated on a regular basis.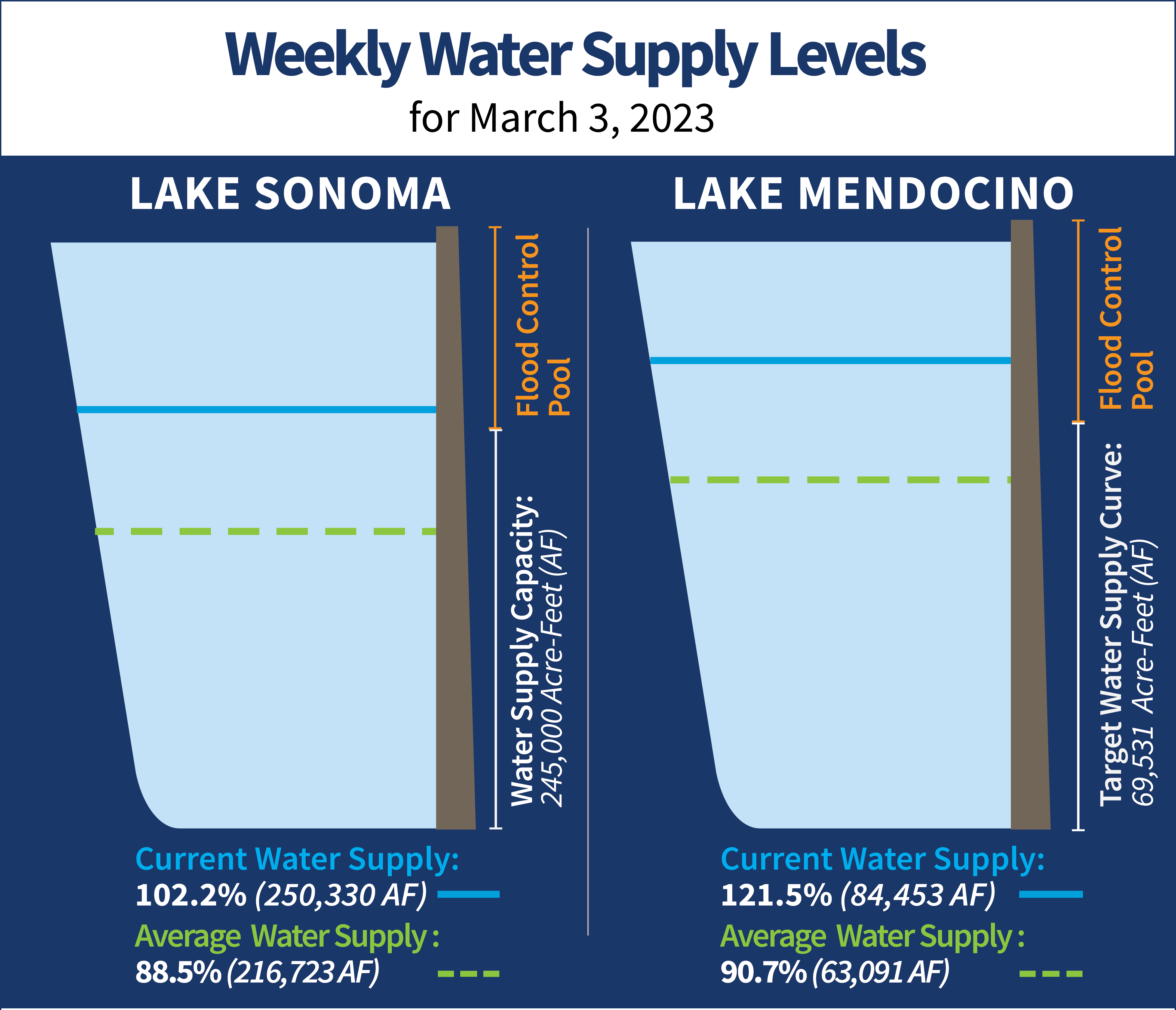 Drought Tips and Best Practices
During this historic drought, the North Bay region has been working hard to save water. It's especially important that we all continue to conserve and one of the best things we can all do is take a break from outdoor irrigation.
Irrigation accounts for approximately 50 percent of average summertime water use. By turning off your irrigation, we can continue to achieve our community-wide 20 percent water savings goal.
When it's still warm we may think irrigation is still necessary, but to conserve energy plants go dormant this time of year as they prepare for their winter rest. This means they require little to no irrigation. Whether you water by hand or have an automatic system, let's all commit to turning off outdoor irrigation until Spring. With our region experiencing severe drought conditions it is unknown if our local reservoirs will recover this winter, so we need to make every drop count now.
Private Well Owners
Worried about your well during the current drought? Rainfall in the region to date is only 12.89 inches, compared to average rainfall of 34 inches. The unprecedented dry conditions affects groundwater resources in multiple ways.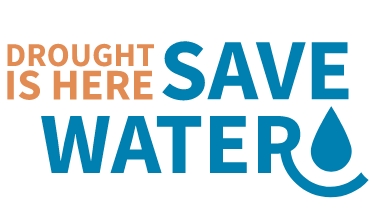 Conservation Resources